Posted on 16th January 2019
Trusted Providers Delivering Premier Services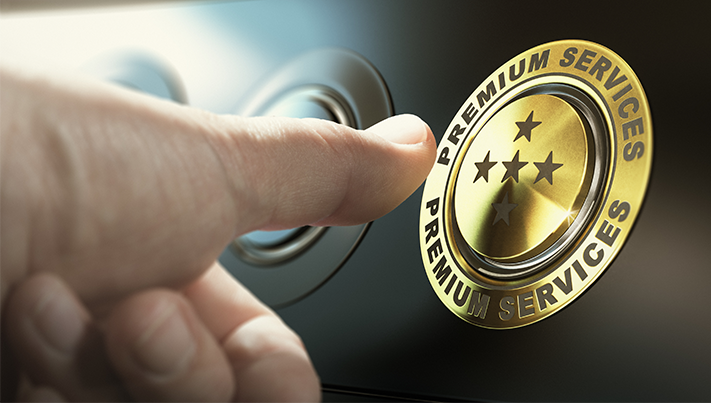 Trust Premier is the trading name of a wholly independent department within Trust Property Management Limited that manages long leasehold blocks of flats, on behalf of Right to Manage (RTM) or Resident Management Companies (RMC). Recently, we profiled Trust Premier to gain a deeper understanding into the inner workings of the award-winning firm.
Trust Premier is located in Colindale, North West London. The department is run by Michael Yun, one of the founding Directors of Trust Property Management Ltd. Michael is a 20-year veteran in the property management industry, originally hailing from Brisbane, Australia. He has worked for some of the leading property management firms in Australia including Ray White, Barard Management & Chesterton International.
In 2004, Michael relocated to London, before co-founding Trust Property Management Ltd in 2006. In 2011, Michael recognised that companies within the block management sector in London did not adequately adapt their business model to suitably address the greater needs of RMC/RTM Clients. Fundamentally, due to low management fees, many competitors had to overload their managers with properties in order to remain profitable.
To address this issue, Trust Premier increased their management charges, in order to reduce the portfolio sizes of its property managers and in turn, provide a superior standard of service. Whilst this has no doubt resulted in some Clients not instructing Trust Premier due to higher charges, it has enabled Trust Premier to focus its business on those who place a higher priority on quality of management.
It should be noted that much of our management fees are however offset by cost savings that the firm offers their Client, in most cases entirely, simply due to the fact that their managers are able to exercise greater due care and attention on all matters.
Trust Premier supports all staff through their professional development. The firm provides 100% financial support for all ongoing professional memberships, both on-site and off-site training seminars, attendance at ARMA and Lease conferences, webinars, H&S training, etc. In addition to this, Trust Premier believe in promoting from within, and have their own in-house training and progression programme. Also, they believe that the success of investment in staff is evident by the long service of staff members.
Overall, the team at Trust Premier never assume anything. At the outset of their appointment, they thoroughly review all leases. Providing Clients with clear and concise financial reporting at pre-agreed intervals, which detail current year expenditure to date, budget comparison reporting and debtors list, the team promise to respond to all communications within two working days, but strive to respond within the same working day.
Trust Premier are robust in their relationship with all Clients. For any property to be run successfully, it is a two way street. Whilst the firm play a fundamental role in ensuring a positive relationship, so do their Clients. Therefore, they ask all their Client Directors to sign a Board Code of Conduct, which outlines the duties and obligations that they carry when acting as a Director of the RTM or RMC.
Over the years, Trust Premier have worked on many projects which have proven to be success. However, one of their most successful innovations is in respect to buildings insurance. As far as the team are aware, all other property management companies engage a single insurance broker for all their insurance needs. This broker should, in theory, shop the whole market to ensure the best possible cover at the most competitive price. In reality, this does not happen. Most insurance brokers will only invite terms from those insurance markets that provide the highest levels of commission.
Unfortunately, insurance comparison websites are not geared up to the block management market, due to the complex nature of the insured risks. As such, they adopt a very manual and time consuming process, whereby, whereby we invite no less than four independent insurance brokers to pitch for the same business. Each broker on their panel is aware of the panel process, which ensures that they offer the most competitive terms possible. They attach data which they have collated which provides evidence that their innovative approach has yielded their Clients with an average saving of 25% off their premiums. In some cases, their whole management fee is offset by premium savings that they have successfully obtained.
Looking ahead to what the future holds, the team at Trust Premier will continue to deliver their exceptional services and build on their accomplishments, especially following their recent success in the 2018 BUILD Awards where they were righteously awarded the accolade London Property Management Company of the Year.
Contact Details
Company: Trust Premier
Contact Name: Michael Yun
Address: Unit 3, Colindale Technology Park, Colindeep Lane, London NW9 6BX
Telephone: 0845 260 1515
Web Address: www.trustpremier.co.uk?