Posted on 1st February 2019
The Homebuilding & Renovating Show is set to build audience and revenue for trades in 2019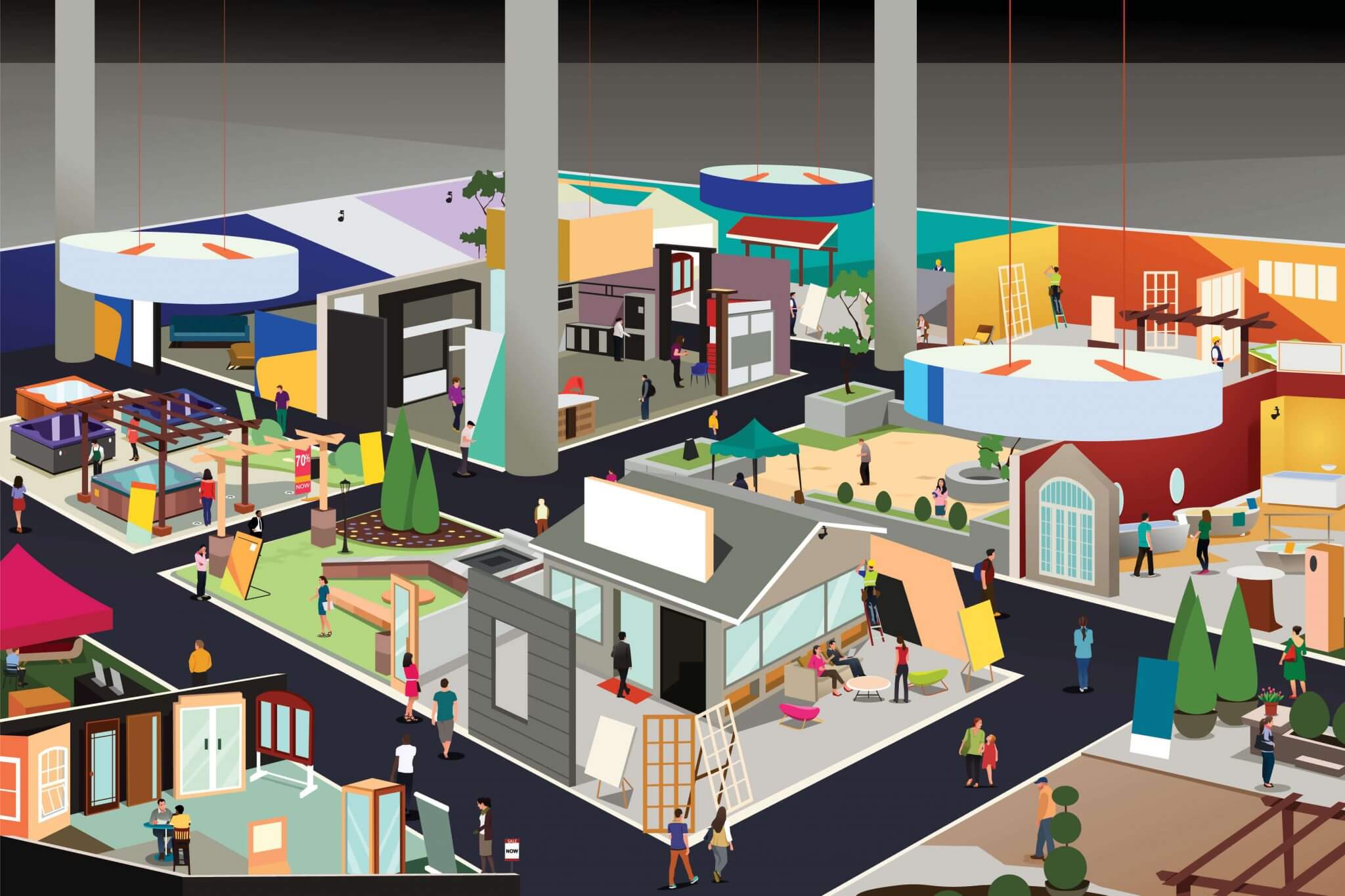 The Homebuilding & Renovating Show experienced one of its most successful years to date in 2018, delivering more than 18,000 engaged and targeted visitors at its last two events covering the North and South West of the UK. The Northern Homebuilding & Renovating Show, which took place between 2-4 November at Harrogate Convention Centre, stood out by marking its busiest event yet with an eight per cent increase in visitor numbers year on year.
Data gathered from both the Northern and South West events underlines the quality of the audience profile, with over 70 per cent of visitors revealing plans for a live project which will be underway within the next 12 months, and an average project spend of between £118,000-£125,000.
Over 50 per cent of visitors are working on a build project, while 28 per cent are improving their home, and 15 per cent are busy carrying out renovations. Out of these, over 70 per cent of them state they do not attend any other self-build events, expressing loyalty to the Homebuilding & Renovating brand.
The organisers also disclosed that 16 per cent of visitors were trade, an increased figure compared to previous years. These are people interested in discovering the latest industry trends, keen to network with likeminded professionals or wanting to assess the opportunities of exhibiting at future events.
Doors and windows were the most popular category overall, with over 50 per cent of visitors sourcing products and services to match their needs, followed closely by the heating sector. Next on the list are flooring and floor structures, bathrooms and kitchens, and lighting and electrical. Over 80 per cent of guests showed their intention of securing purchases following their attendance at the shows.
Nick Noble, commercial & events director at Future PLC, says, "Yet again, we have engaged an active, loyal audience who reinforce The Homebuilding & Renovating Show as the market leader in this space. Last year's shows highlight the commitment and dedication of our discerning visitors to forge ahead with their plans in the New Year, which we already expect to exceed expectations as much of our 2019 stand space has been booked months ahead of schedule."
Merry Albright from Border Oak adds, "Border Oak has been exhibiting at the Homebuilding & Renovating Shows for almost 20 years and base our marketing calendar around the event dates. Customer interaction is good and post show results indicate that the shows are an important part of business. You get to meet your potential clients (who may not otherwise travel to see you) in a setting that is appropriate and conducive to self building and fact finding – but not pressurised. I would recommend it to other companies, especially those who have a great product and possibly haven't tried the shows before as there is a lot of appetite for all industry sectors relating to self build and custom build."
The Homebuilding & Renovating Show is anticipated to offer more events than ever before this year, including a new show location at Farnborough International Exhibition & Conference Centre in January 2019. The shows will also be visiting Birmingham from 28-31 March; Glasgow from 1-2 June; Surrey from 29-30 June; London from 4-6 October; Edinburgh from 19-20 October; Harrogate from 1-3 November, and Somerset from 16-17 November.