Posted on 23rd January 2019
Stamp Duty is killing the housing market, When You Move, explains why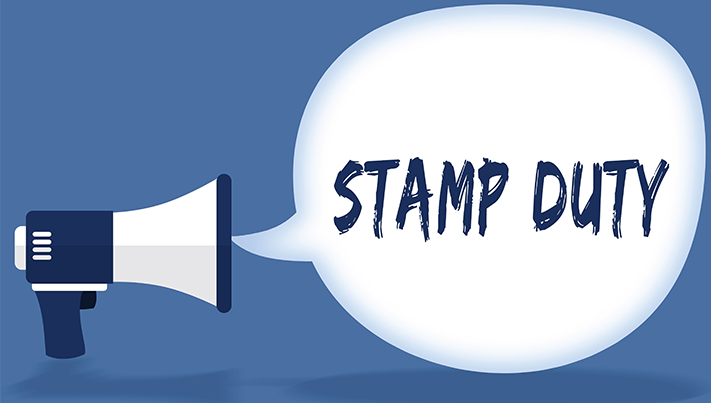 With so much media rhetoric surrounding the difficulty, first-time buyers have when attempting to purchase a home in the UK, second steppers, buy-to-let investors and those looking to secure a retirement home are often neglected. Regardless of what point you are at in your life, purchasing a home is considered as the most important transaction of an individual's life. When You Move explains how the mandatory tax charges, by way of Stamp Duty, are serving as a hindrance in the home buying process.
How is Stamp duty affecting the UK housing market?
It prevents older people from downsizing. Many older people have substantial equity in their properties but much less liquid wealth. These are often more expensive large family homes and the tax burden associated with buying them can make them difficult to sell. For those looking to get on the property ladder, this is also a problem, as it unaffordability of homes makes it harder for them to purchase a home.

There is a 3% Stamp Duty charge on second homes, making it harder for domestic investors to be active in the UK housing market. With confidence already low in the market, this is a massive blow for those looking to acquire a buy-to-let property, even though house prices are declining.

Foreign investors looking to purchase a property in the UK are now subject to an increased Stamp Duty charge. In areas such as the capital, this is proving to be problematic. Many claim that the UK housing market is currently being held up by foreign investors in Asia, by increasing tax, this is working to the detriment of the UK property market.

Stamp Duty makes the process of purchasing a home inaccessible to those who are able to bear the cost of the property but not tax charges associated with it. In a time where the property market is stagnant, the government needs to do more to encourage activity.
When You Move's CEO, Simon Bath, is keen to discuss the dire requirement for Stamp Duty reform, to ensure that, what is a stagnating market fuelled with Brexit reticence does more to return equity back to the UK's steadily reducing population of homebuyers.
What is When You Move?
The desktop, Android and iOS solution significantly speeds up the overall connectivity between all parties through to completion. Primarily an agent and conveyancer facing solution, When You Move also provide an innovative B2C interface, banishing paper-trails and manual chase-ups for all parties involved in the end to end – and remarkably offline – process of home-buying and selling. From agent and broker to conveyancer and end-customer, all parties gain access to one integrated platform, enabling real-time updates and full transparency to progress a purchase or sale. Given the cumbersome 82 stages that can extend a potential UK house transaction to an average of 91 days – the process is transformed immeasurably.