Posted on 5th February 2019
Developments for the Future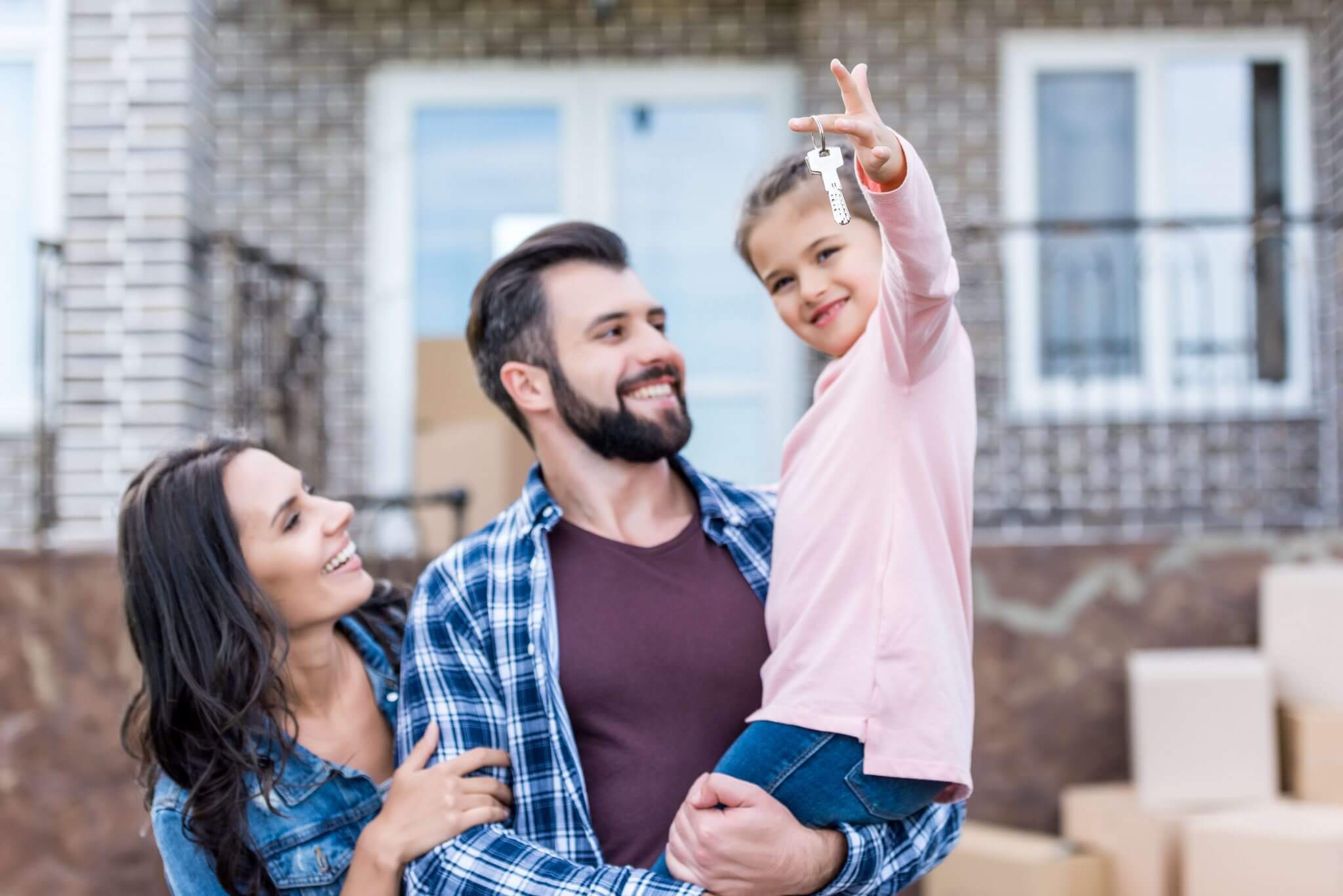 As a recent cross-party report states — England needs 3 million new social homes by 2040 or many will face a future in potentially dangerous, damp and overcrowded homes.
This raises all sorts of questions when we think about buildings for the future. While the temptation is think about pushing architectural boundaries, the reality is more simple. We need to build a lot more houses in a short space of time and they need to be comfortable and safe for residents — now and into the future. The commission responsible for the report predicts that council house building will exceed post-war output, but these buildings will not be pre-fabs; they will be built to last and meeting building regulations will be at the heart of construction.
The same intent will also be applied to commercial building developments. And regulatory changes have also picked up pace with SAP 10 due for implementation next year. Add to this the changing expectations from building users, the lack of available space in our cities, and technology changes within the built environment, and you have a lot to consider.
Heating, ventilation and cooling (HVAC) technology is one area that needs to keep up with the pace of change for developments for the future. While not given the same bandwidth as the more aesthetically pleasing side of design, these developments couldn't happen without giving due care and consideration to the HVAC solution within them.
Addressing the challenges
There are many elements to consider when designing a building, but the main areas of concern regarding HVAC solutions involve legislation, space and comfort. Add to this the fact that we need far more new buildings than we are constructing, and new approaches are required to deliver them in increasingly shorter periods of time.
Modular construction
When it comes to the space issues and lack of housing, modular construction is a growing sector as it allows a means for potentially quicker construction and project delivery times. This construction technique has slowly been introduced into the high rise residential market throughout the world — Hong Kong is looking at it from a space-saving point of view but also the potential savings in construction costs make it a solution worth considering.
Regulations
As the government becomes ever more focused on carbon savings, newly built and refurbished residential and commercial buildings are required to significantly reduce energy consumption to become more energy efficient. This is changing the way a building's energy needs must be met and has created new requirements in the effective specification of heating, cooling and ventilation.
Whether Part L, Part F, The London Plan, SAP 10, Scottish pertinent sections or the Welsh low carbon pathway; no building of the future can ignore the requirements for energy efficiency, fuel and power conservation, limiting heat gains and losses, reduced carbon emissions and improved ventilation.
One example of how regulation is driving change is with electric heating. Electricity has been significantly decarbonised in recent years — combine this with the decreased heating requirements of heavily insulated new builds and electric heating becomes a popular means of passing Part L. Combine it with technologies like hot water heat pumps and it becomes a more attractive solution than traditional CHP systems and meets the requirements of The London Plan.
Regional planning authorities should also not be ignored at the expense of national regulations. They may have their own specific targets for energy usage and emissions, such as requiring buildings to have a minimum energy usage requirement from renewable sources.
Sustainability
The Government has set itself the goal of producing 80% less net carbon than the 1990 baseline by 2015. This has already had an impact on the construction industry through part L of the building regulations. However, to further drive down CO2 emissions there has been a strong move to decarbonising the generation of electric energy.
In 2017 Britain generated more electricity from renewable and nuclear energy than from gas and coal. This marks the first year that low-carbon resources have met most of the UK's power needs and shows how effectively we are moving away from non-renewable, polluting sources to alternative methods of electricity generation such as hydro, wind and solar power.
However, to achieve this they still need to be comfortable spaces, and this cannot be achieved through exterior design alone.
The challenge for future developments
As the UK continues to invest in the decarbonisation of the electric energy grid, it will drive a change within the building industry. Ultimately, you can expect that this will be incorporated into building regulations for the future. But it's not just the heating of buildings in an energy efficient way while lowering carbon gains that remains a challenge.
City centre multi-storey developments in particular can be hot, stuffy living spaces. The urban heat island effect can exacerbate this. In addition, city centre buildings often require building materials to reduce noise and pollution, as well as materials for meeting regulations for airtightness and fabric performance, and these can aggravate the issue. With summer temperatures set to increase, the expectation for comfort cooling is likely to extend beyond our cities and into the suburbs.
Solutions to meet the challenge
Solutions for heating and cooling can provide the answer to many of these challenges, in particular electric heating solutions.  Typically, more energy efficient, they can help achieve compliance and offer significant opportunities for carbon savings. In addition, they provide environmentally friendly solutions which can be adapted to all designs from modular to high-rise.
For example, electric heating gives you a way to future-proof your building. While the perception has been that this technology is old, modern heaters come in a range of aesthetic designs to fit in with buildings for the future. They can also have inbuilt sensing technology which can detect situations such as an open window. An investment in electric energy solutions for your upcoming projects will not only enable you to pass current building regulations but will also support your business to meet future regulations and their ever-tightening CO2 targets.
Heat pumps are also a way of meeting the requirement for low carbon technologies. With the potential to reduce OPEX and CAPEX they provide a low carbon solution which can be used for heating, cooling and hot water. Able to improve building efficiency by reducing overheating issues while providing compliance with building regulations and SAP 10 they provide a viable alternative to traditional systems for a building fit for the future.
Another technology which promotes efficiency and sustainability is air curtains. They not only contribute significantly to the lower running costs of a building but also lead to greater energy efficiencies and a more comfortable environment. In fact, fitting an air curtain over frequently opening entrances can reduce whole building heating costs by up to 30% as a result of less heat escaping the building.
Cooling and heating solutions which can integrate with a variety of emitters should be considered. In this way, they can be adapted to meet the varying requirements in design for buildings of the future. Indeed, choosing the right emitter may not only benefit in reduced carbon emissions, there can also be benefits in terms of reductions in pipework, wiring, installation and commissioning.
Where Mechanical Ventilation and Heat Recovery is required, it will become increasing important to consider solutions that utilise waste heat, therefore protecting your building from overheating issues while still delivering on reduced carbon targets and increased energy efficiencies.
Conclusion
Designing and building spaces fit for the future is not always an easy task but we have more knowledge now about how we live, work and enjoy our living and working spaces than ever before. It seems unlikely that we will make the mistakes of the sixties high rise blocks again.
In the residential sector, modular housing may be the only way in the future to meet demand and these houses will also require heating, ventilation and cooling solutions. A distinct advantage in using electric heating solutions is that there are no pipework or infrastructure requirements for the construction. Although with the correct design guidance, piped heating and cooling systems can be integrated into the module and then connected on site.
Choosing an HVAC system to meet your current needs and the future needs of developments in a changing environment could be considered complex. But working with the right supplier — one that innovates solutions for the future — can help you navigate the regulations and requirements; to design and build a development truly fit for the future.
Mark Deeney, Sales Director, Glen Dimplex Heating & Ventilation