Posted on 25th January 2019
95 year old cinema restoration recognised by world-class panel of architects, designers and industry academics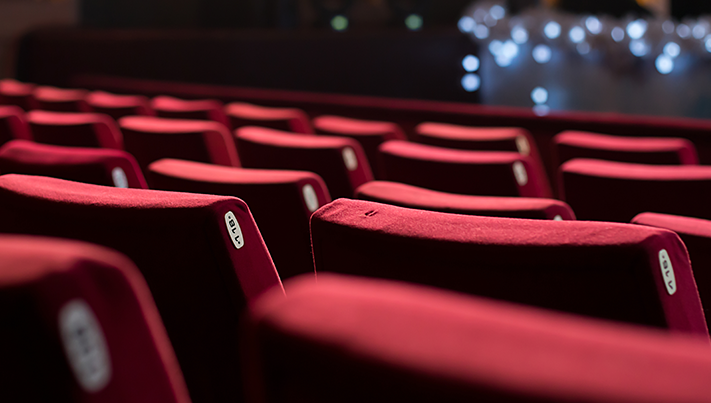 Belfast-based Pure Fitout celebrates Building and Architecture Award for the renovation of Stella Theatre, originally opened in 1923. Bringing back to life the 1920s glamour of the iconic Stella Theatre in Dublin, independent fit out specialist, Pure Fitout, has received the award for Building Refurbishment for a Single Building or Development.
The extensive restoration project for Press Up Entertainment Group in collaboration with renowned designers, O'Donnell O'Neill Design Associates, used meticulous restoration techniques to preserve the stunning original features of the art deco theatre.
James Edwards, Building & Architect of the Year Awards, says: "The panel were impressed by the excellence of this extensive restoration which preserved the original ornate ceiling and art deco features. High quality work and materials used to integrate the wonderful original features with new innovative aspects.''
Award-winning craftsmanship and attention to detail
Restoring the Stella Theatre required a dedicated team of project managers, quantity surveyors and site managers, as well as highly skilled craftspeople to achieve the award-winning restoration.
"This restoration project was truly unique, and a challenge that we're extremely proud of. From discovering the original ornate ceiling to the beautiful mosaic tiling of the Stella logo, our specialist craftspeople and antiquing experts successfully restored and recreated intricate features and details throughout the theatre," said Ronan Higham, Founder and Managing Director of Pure Fitout.
Mixing the old with the new, Pure Fitout's in-house joinery and metal workshop played a significant role in creating new features that would complement and blend in with the original design. This included creating a bespoke mould in order to produce a brand new balcony with an authentic replica design.
Pure Fitout accolades continue to stack
Founded in 2015, Pure Fitout has achieved significant growth in just three years, securing recurring contracts with clients across the hospitality sector including Five Guys, The Press Up Entertainment Group, NolaClan Group and Boojum burrito bars. Pure Fitout has been shortlisted for three Fit Out Awards due to be announced next month for work on the Stella Theatre as well as the Stella Diner and The Press Up Offices.
Pure Fitout is also extremely proud to have been shortlisted for the Small Business Big Impact Award at the annual Aisling Awards, honouring the champions of Belfast and those making the biggest contribution to the community.
The company prides itself in attending to every detail of their clients' vision, by sourcing, hand-crafting, manufacturing and preparing each element to create an environment that is in keeping with the client's request.
Higham continued: "We believe in providing a fully integrated approach for the development and execution of fit outs of any scale from smaller projects to major commercial and residential roll outs. We source materials from around the world in order to realise our client's and designer's vision, all produced and fabricated in our workshop. Whether it's marble from Italy or tiles from New York, we guarantee the highest quality materials for the in-house creation of bespoke features."
To find out more about Pure Fitout and the Stella Theatre restoration, please visit: www.purefitout.com?