Posted on 1st May 2018
Why the design and interiors industries should continue to champion UK manufacturing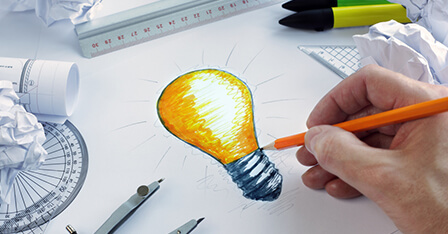 Why the design and interiors industries should continue to champion UK manufacturing
By Nick Baylis, Director, Castrads
According to a report from Nesta and Creative England in 2016 there are 47 creative clusters across the UK. One in five of these 'thriving creative ecosystems' are in the North of England and cities such as Glasgow, Manchester and Brighton are highlighted as having highly diversified creative industries. Working as part of a growing interiors business based in Stockport, I full agree creative diversity is continuing to expand across the UK design industry.
As a business, we've always prided ourselves on our UK heritage and long history of innovative and high quality manufacturing, and now it seems other companies are starting to follow suit. This represents a significant shift from just a few years ago when business focus was on the far east and cheap production. But increasing oil prices, making flights more expensive, and the decline in foreign efficiency savings, means it is just not as attractive to companies any more.
Higher costs associated with overseas production
Retaining manufacturing plants in the UK was deemed a disadvantage a decade ago. However, in recent years domestic production costs have fallen while those in emerging markets have risen. A 2014 a report from EEF revealed one in six companies "re-shored" its manufacturing capabilities, compared with one in seven in 2009.
As the margin differences close between countries, UK businesses are starting to recognise the benefits to local manufacturing which may have been previously overlooked when considering the cost savings from foreign production.
Cost differences aside, companies are now starting to realise how much easier it is to work with a British factory that is on your doorstep and which you don't have to fly thousands of miles to see. It has always made sense to us to try to assemble products as locally as possible.
Improving quality
While UK manufactured products may not be the lowest price, there has always been a genuine focus on the quality and durability of products, rather than how quickly and cheaply items can be made and sold to consumers.
As a result, consumer expectations are rising and they increasingly value quality and innovation over price point. Concerned with meeting these demands, businesses are starting to become less focused on the UK's relatively high domestic cost base and choosing to prioritise offering quality and expertise instead.
We've recently begun to 3D print our new prototypes taking the design and development of our Victorian-era products into the 21st Century. We can do this by leveraging the accuracy and efficiency of today's technology, but process innovation would be made much more difficult occurring in a factory thousands of miles away.
Knowing your product from start to finish
Our products are based on the traditional. A throwback to another era when the Industrial Revolution was in full swing. These are not mass produced items made on the cheap; they are quality pieces handmade by our passionate and expert engineers. In terms of production, we're there every step of the way and we like the fact all our products are made in a country where we have solid knowledge of the market and by people we have met.
On one side, going overseas may have meant our business wouldn't have had as many production constraints, so we may have grown and broken new markets faster. But would there have been a demand for our heritage 'Manchester-born' radiators if they were made in Taiwan or China?
I don't think we'd have captured the essence of our brand, or the imagination of our customers, if this had been the case.
More flexibility and reduced lead times
Interiors and design trends are fluid and ever-changing. Sometimes a particular item will be more popular than you could ever have imagined. Whether it's due to it being featured in a popular spread or picked up by a well-known public figure, sometimes an item you thought would have moderate sales, not only completely sells out, but is also in demand by those who didn't manage to purchase the product first time round.
If our manufacturing facilities were based abroad we'd have to give them a lot more notice about these changes in trends and try to predict accurately what people would be buying in six to eight weeks' time – a difficult task for anyone! Being based in the UK has enabled us to be more reactive to the speed of the market and has given us the ability to create shorter, more flexible supply chains.
Having a manufacturer based in your own country can also enhance ease of communication with customers – especially if there is an issue with a particular purchase. It means any problems with deliveries or products can be dealt with in real-time. We are able to meet customer demands and answer queries more rapidly, as there is no time delay from working across multiple continents.
It is crucial the creative industries are equipped to play their part in driving a strong UK economy. The need to be closer to customers, to innovate, and have better quality control than competitor countries means it makes increasingly sound business sense to give precedence to UK design and manufacturing.