Posted on 12th April 2018
Thinking by Design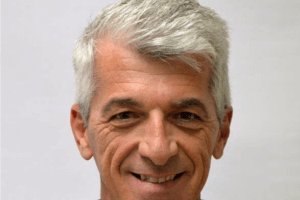 Thinking by Design

Redstack is a leading provider of design technology and services to engineering and architecture professionals. We profile the firm which has been selected for the Visionaries in Technology Award.

With over 15 years of local experience, Redstack provide the expertise, training and support to help companies realise the full power of their design technology.
Located in Australia, Redstack boasts many offices all over the country, having formerly been IMAGINiT Technologies. However, the company maintain a strong relationship with IMAGINiT Technologies as the exclusive reseller for IMAGINiT products in the Australia and New Zealand markets.
Redstack partner with the world's leading providers of CAD software, hardware, 3D printers and 3D Scanners such as Autodesk, Apple, Makerbot, Ultimaker, Avitus, Maptek and IMAGINiT Technologies to provide local service with the support of global resources. These relationships allow the firm to deliver complete end to end solutions tailored to meet clients' unique requirements.
Embedded in the company culture is the firm's mission which is to deliver industry leading services to the engineering, construction and architecture communities for their improved profitability and growth.
Having developed a sterling reputation within the technology industry, Redstack delivers comprehensive services to help companies harness the full potential of their design technology, and gain a real competitive advantage on the path to innovation. The team are focused on developing real-life business solutions for its valued clients, delivering tangible competitive advantages including productivity gains and improved efficiencies.
Benefits of working with Redstack include the firm's strong technical expertise, in which clients have access to a team of highly qualified professionals who are committed to providing the solutions needed when required. There is also a reliable and responsive service, as part of the firm's overall aim is to make the client the highest priority. The opportunity to partner with the client is appreciated by the team and this reflects in its responsive communications, friendly service and drive to exceed expectations.
Regarding integrity and trust, its company values demand that it acts ethically and responsibly in all interactions with clients, suppliers and team members. When dealing with Redstack, the client has a partner that they can trust.
Looking after the client, the firm genuinely desire valued partnerships and staff seek to understand its clients' unique goals and requirements before offering creative, tailored solutions to maximise the return on any investment made.
Redstack provide the expertise, training and support that companies need through a comprehensive range of products and services, including software solutions and excellent professional services.
Through evaluation and understanding, the team are able to define clients' business requirements and guide them through the process of evaluating potential solutions. Once the team have a thorough understanding of the clients' needs, it can create solutions specific to a client's design process, personnel and workflows.
Fundamentally, Redstack help redefine, integrate and optimise design processes and workflows based on a deep knowledge of industry best practices. AIM, the company's assured implementation methodology, has been proven to effectively lower the risks associated with implementation projects.
Concerning its training abilities, the company also have expert-led training programs which help maximise a clients' most valuable asset, their people. Redstack are an Autodesk Authorised Training Centre partner with a range of in person, classroom, customised and online learning solutions.
Ultimately, another notable addition to Redstack's impressive portfolio is its hardware. The firm have strong relationships with leading global hardware providers and industry leading expertise in defining hardware specifications. Its hardware requirements are tailored to people's requirements, ensuring they have the computing power needed without paying for unnecessary features.
Contact Email: [email protected]
Address: Level 1, 145 O'Connell Street, North Adelaide, South Australia, 5006, Australia.
Phone: 0065 1300 667 263
Website: www.redstack.com.au