Posted on 27th November 2018
The Fee Trap: Brits spend an average of £8,113 in unexpected fees in addition to their deposit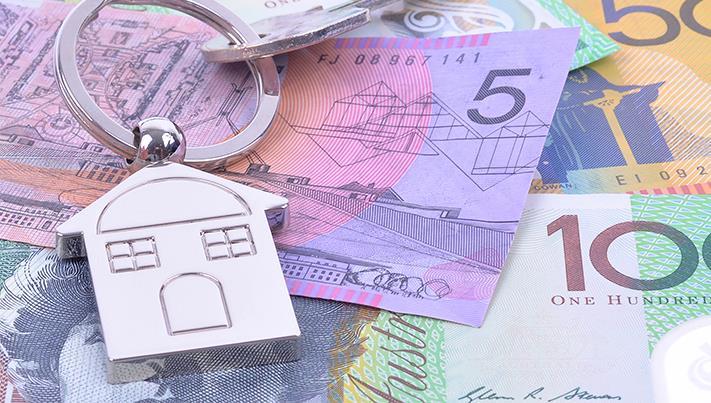 The digital conveyancing platform When You Move has today released a nationally representative study surrounding the lack of transparency in property transaction fees – from surveyors and conveyancers to estate agents and logistics.
The data reveals the true extent of the deficit between homebuyers' saving plans for a new property versus the actuality of unexpected fees, wiping a hefty £8000 off their deposit savings. This research is launched amidst a new tool that When You Move is launching – QuickQuote – that eradicates the opaqueness shrouding UK conveyancer fees by ensuring all final costs are presented for evaluation at the beginning of the solicitor selection process.
Top Line statistics:
28% of all homebuyers – 7.8 million people – would have pulled out of a property at the point of discovering the true extent of fees but were unable to do so at this point
One fifth, 20% of homebuyers – 5.6 million people – have had to turn to friends and family to cover the cost of unexpected fees
31% of homebuyers in Britain feel they were blindsided by the true extent of property costs.
Bank of Mum and Dad: those who have had to turn to family and friends to cover the ultimate cost of fees for a property transaction borrow £16,712 to cover the cost of fees
Brits spend an average of £8,113 in unexpected fees in addition to their deposit
Almost a third, 31% – 9 million people – of all homebuyers lost a significant proportion of what they had saved for their deposit on unexpected fees
A quarter- 7 million – didn't factor any additional costs when saving for a deposit on their property
25% felt their solicitor misled them in relation to the true extent of fees surrounding their legal services
Over a quarter (28%) of UK homebuyers would have pulled out of a property purchase if they were aware of the true extent of the associated fees to come
Nearly half (48%) of those who have saved for a deposit in the UK or faced fees took over two years to save for their deposit, totting up nearly £25,000 in their deposit pot
One fifth, 20% of homebuyers – 5.6 million people – have had to turn to friends and family to cover the cost of unexpected fees

QuickQuote
From December 2018, all regulated firms in England and Wales will be forced to publish their fees for conveyancing on their websites, in a move to help home movers' shop around and cut costs.
Conveyancers, estate agents and mortgage advisors in the property industry can stay ahead of the regulations by installing the When You Move tool on their websites. The tool is a quick and accessible service for consumers to use when they are searching for the costs of a conveyancing firm.
New transparency rules introduced by the Solicitors Regulation Authority (SRA) and the Council for Licensed Conveyancers (CLC), which come into force on 6 December, should eventually lead to Moneysupermarket-style comparison services where you can obtain an online quote, with Airbnb-style reviews to help check on the quality of a solicitor's work.
How does it work?
When You Move's QuickQuote tool increases transparency by allowing customers to generate a tailored conveyancing quote for their property transaction, offering a complete breakdown of both legal fees and additional 3rd party costs. The value this will add to the service provided to consumers is yet unparalleled.
Customers can select their transaction type (sale, purchase, sale and purchase, remortgage) and then answer a series of questions about their property type to tailor the quotation. Categories can range between: is it Buy to Let? Is there a Gifted Deposit? Who is the mortgage lender? Etc. Customers are then shown a legal fee quote that uses pre-established fee configurations set by the conveyancer, including items such as search packs. They are also shown a breakdown of third-party costs, so they have a full understanding of the costs involved in their transaction
Why should property professionals install the When You Move feature on their website?
It will ensure they are fully compliant with the upcoming regulations
Transparency is key to delivering a consumer-focused service, this is something other sectors are improving on – property should be following suit.
The feature is completely free for conveyancers and estate agents to install.
Installation will ensure that conveyancers and estate agents will be 100% compliant with regulations coming into effect in December 2018.
Legal firms should see this as an opportunity to create a competitive advantage as they mark a shift in services and quality.
The feature takes only minutes to install and will provide a service for consumers that can be accessed all hours of the day.
Simon Bath, CEO of When You Move speaking on the upcoming regulatory change –
"These statistics are very alarming. In the current political turmoil, the industry as a whole should be working towards making the home purchasing and selling process a lot more accessible for all parties involved. Homebuyers should be aware of the full extent of costs associated with their transaction. This should not be a longwinded and outdated process through which a consumer has wait until a service is engaged to know the cost of the service provided. Transparency and efficiency should be the fundamentals of the service estate agents, conveyancers and mortgage brokers offer. The SRA and CLC regulations coming into effect in December mark another opportunity for property professionals to improve the service they provide to their consumers. Within seconds and 24 hours of the day, consumers will be able to access a full breakdown of the cost of their conveyancer, surveyor and so on.
The QuickQuote tool is a simple to use tool that can alleviate a huge amount of hassle and process from industry partners who are keen to be compliant. As an industry, we're renowned for archaic processes and sluggish reactions. QuickQuote enables us to pre-empt a mandatory industry shift that is critical to address, in an efficient and transparent manner".