Posted on 7th June 2018
Springfield Properties announces the appointment of Mr Nicholas Ian Cooper as a Non-executive Direct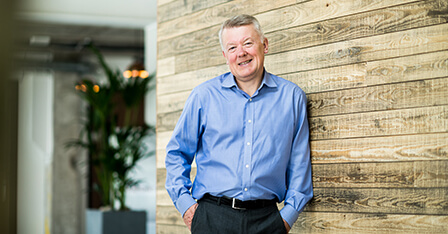 Non-executive Director Appointment
Springfield Properties (AIM: SPR), a leading housebuilder in Scotland offering private and affordable housing, announces the appointment of Mr Nicholas Ian Cooper as a Non-executive Director of the Company with immediate effect.
Mr Cooper, aged 54, is a qualified solicitor with over 20 years' board experience as an executive and non-executive director, General Counsel and Company Secretary with UK-listed and private companies in several sectors. From 2010 to May 2015, he was Corporate Services Director on the board of Cable & Wireless Communications plc having previously spent four years, from 2006 to 2010, as General Counsel and Company Secretary of Cable & Wireless plc where he was also Corporate Services Director of the international division. In these roles, he was instrumental in multiple significant corporate transactions – including the demerger of Cable & Wireless – and in strategy development and implementation as well as having board responsibility for legal and regulatory affairs, risk management and other corporate matters.
Previous roles have included General Counsel and Company Secretary of Energis Communications Ltd where he played an active role in the sale of that business to Cable & Wireless plc for £800m; Director of Legal Services and Company Secretary at JD Wetherspoon plc; General Counsel and Company Secretary at The Sage Group plc; and Company Solicitor and Assistant Company Secretary at Asda Group plc. At Asda, Mr Cooper was involved in the delivery of the business turnaround programme and in a number of acquisitions, such as George Clothing, and high profile, commercially disruptive litigation campaigns.
Mr Cooper is currently a Non-executive Director of AIM-listed CPP Group Plc, a provider of financial assistance products, and of a number of private start-up companies in which he is also an investor.
Sandy Adam, Executive Chairman of Springfield Properties plc, said: 'We are delighted to welcome Nick to the board of Springfield. He has worked for a number of companies during periods of accelerated growth, and this extensive corporate and operational experience will be a great resource to the board as we continue to scale up our business.'
Other than as set out below, there are no other matters required to be disclosed pursuant to paragraph (g) of Schedule Two to the AIM Rules for Companies as regards Mr Cooper's appointment. Mr Cooper does not hold any shares in the Company.

Enquiries
Springfield Properties

Sandy Adam, Executive Chairman
Innes Smith, Chief Executive Officer
+44 1343 552550


N+1 Singer

Shaun Dobson, James White, James Moat
+44 20 7496 3000


Luther Pendragon

Harry Chathli, Claire Norbury, Alexis Gore
+44 20 7618 9100