Posted on 13th July 2018
Q3 2018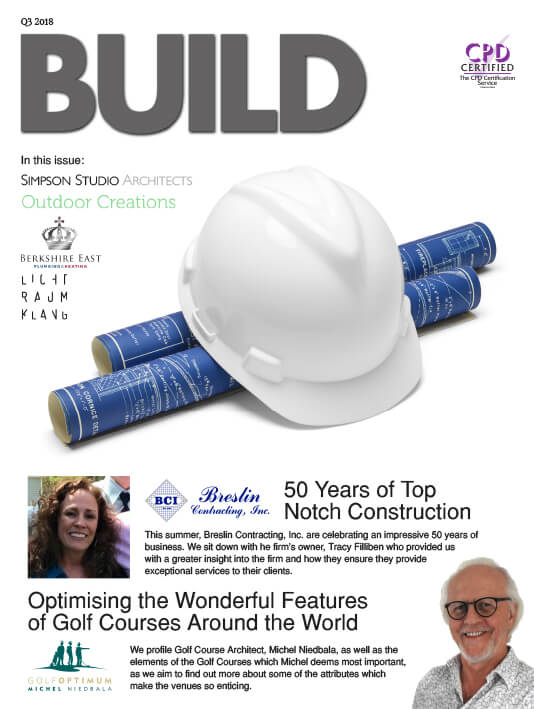 BUILD Magazine is your go-to resource for the latest news and developments from across the global construction and property industries.
Dedicated to designing and creating mesmerising golf courses, the team at Golf Optimum look to optimise a player's golfing experience, with luxurious scenery and memorable holes, the designs of the company are unique. We discovered more about the firm when we profiled Golf Course Architect, Michel Niedbala, as well as the elements of the Golf Courses which Michel has deemed the most important.
Elsewhere in this edition, thee Viennese architecture office, Pichler & Traupmann Architekten works on a diverse range of commissions in the areas of industrial buildings, social housing and increasingly in those of cultural- and educational buildings. We spoke to founders, Christoph Pichler and Hannes Traupmann as we looked to discover more about their extraordinary success over the years.
Also, in this month's issue, take a closer look at 1+1=1 ARCHITECTS, a London-based architecture and design studio led by Claudio Silvestrin and Giuliana Salmaso, two partners who love to design together, finding harmony and strength in their distinct personalities. We profiled the firm as we looked to gain an insight into their innovative designs.
The team here at BUILD Magazine hope that you enjoy reading this insightful edition and look forward to hearing from you.