Posted on 26th January 2018
Permanent placements up as contractor use declines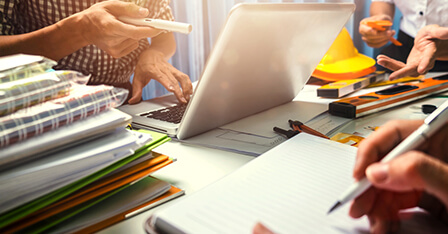 Latest jobs data: Permanent placements up as contractor use declines
– Permanent placements increase by 9%
– Contractors out on assignment down 15%
– Permanent vacancies up 1%
– Contract vacancies slip 8%
– Placements within financial services up 21%
– Average salaries up 0.7% year-on-year
Permanent placements up
Professional recruitment firms reported that the number of candidates securing permanent roles in December 2017 increased by 9% year-on-year, according to new survey data from the Association of Professional Staffing Companies (APSCo).
APSCo's data, which focuses on professional recruitment, reveals that vacancies for permanent staff also increased by 1% over the same period. This growth is reflected in the most recent figures from the Office for National Statistics which reported in January that UK employment levels have reached a record high level, driven by an increase in full-time work.
Contractor use declines
Demand for contractors decreased across every one of the trade association's core sector groups. Vacancies within engineering, for example, slipped by just 3%, while demand within IT and marketing fell more significantly (by 9% and 22% respectively).
The overall number of contractors out on assignment, meanwhile, dipped by 15% during the same period. This can largely be attributed to a significant 36% year-on-year fall in IT professionals working on a contract basis during this time.
These findings are in line with the latest data from the Office for National Statistics, which found that the total number of self-employed workers decreased by 82,000 in the three months to November 2017.
Financial services sector swaps contractors for permanent talent
Much of the strength of the permanent recruitment market can be attributed to the financial services sector, where vacancies have increased by 13% year-on-year and placement are up 21 This follows a period of increased contractor use within the sector amid the heightened uncertainty which followed the EU referendum.
Contract vacancies within financial services, meanwhile, decreased by 3% year-on-year in December 2017 while the number of finance interims out on assignment dipped by 2% over the same period.
Average salaries stable
APSCo's figures also reveal that median salaries across all professional sectors remain largely stable, increasing by 0.7% year-on-year. This figure is characterised by notable fluctuations in terms of sector, with financial services and engineering, for example, recording uplifts of 3.1% and 2.1% respectively.
Ann Swain, Chief Executive of APSCo comments:
'The robust growth in permanent placements witnessed in December has been accompanied by a weakening in contractor markets as hiring companies opt for security of talent, against a backdrop of growing skills shortages in professional markets.
'This is particularly true within financial services, where demand for permanent staff has skyrocketed over the past year. This can most likely be attributed to enhanced confidence in the sector following fresh predictions that Brexit will not impact demand for talent within the square mile to the extent that many previously feared.'
John Nurthen, Executive Director, Global Research at Staffing Industry Analysts, adds:
"While it is not unusual that hiring decisions take longer in December due to end-of-year budgets, staffing firms are reporting that employers are definitely waiting to see what might happen with the economy before committing to making a job offer. During 2018, we can be certain that the two factors that influenced the market so much in 2017 will continue to dominate: business uncertainty due to Brexit and a severe shortage of skilled candidates."