Posted on 13th April 2018
Mabey Report Calls for Greater Synergy Across the Supply Chain to Close the Construction Sector's Productivity Gap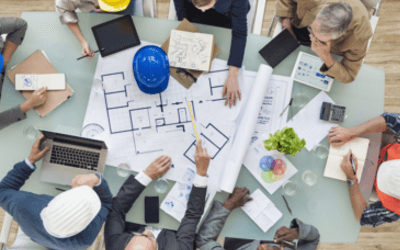 Mabey Report Calls for Greater Synergy Across the Supply Chain to Close the Construction Sector's Productivity Gap
Leading bridge and engineering services specialist Mabey today released a new report urging greater collaboration across the supply chain in a bid to tackle the construction industry's productivity gap. Over the past decade, the industry has seen a sharp drop in productivity, forcing the government to tackle the sector's annual £15 billion productivity gap*, including cutting costs by a third by 2025.
Mabey's report includes recent construction projects across the UK which demonstrate both the financial and productivity benefits of early contractual involvement across the supply chain, better risk-sharing, greater diversity and embracing digital engineering.
For example, Mabey's early contractual involvement for the development of Kirkthorpe Hydropower station in Wakefield, UK, halved the installation time of groundworks and cut the cost of the propping solutions for excavation works by 50 per cent. For a tunnelling project at Bank Station, accurate real-time monitoring of building columns ensured that any movement resulting from tunnelling work never exceeded set parameters. With a nearby building's foundation sitting close to excavation work, even movement of one and a half millimetres could jeopardise its delicate glass façade – smart monitoring technology ensured project safety.
Mabey's report also addresses the shortage of skilled workers in the industry and the importance of attracting talented people from different backgrounds, including an equal balance of genders, to drive diversity of skills and different ways of thinking across the supply chain.
Commenting on the report Juliette Stacey, Group Chief Executive Officer of Mabey, said: 'Delivering projects on time and on budget is a challenge that has always plagued the construction industry. Unless we implement new ways of working, slim margins and below average productivity will prevent UK construction from reaching its full potential.
Our experience, working with contractors, subcontractors and clients, across multiple sectors, has taught us that it is not the sole responsibility of the end organisation to drive down costs and increase productivity. All contractors and infrastructure clients rely on a broad and deep supply chain of specialist organisations. The key is unlocking expertise in those specialists through better collaboration and early contractual involvement, and to adapt to better ways of working across the entire supply chain."