Posted on 22nd November 2018
FROM LANDFILL TO LOGISTICS CENTRES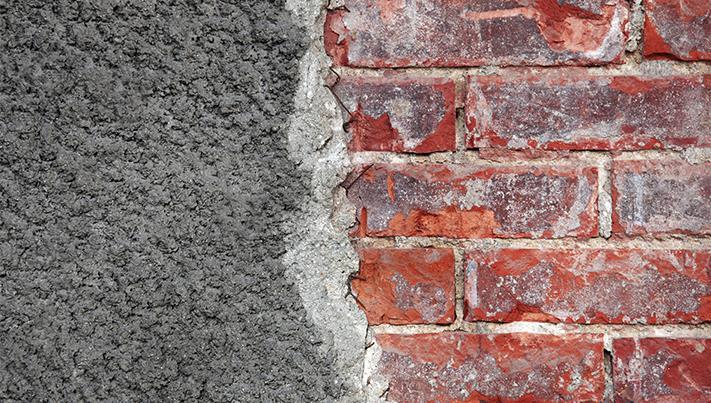 The construction industry is seeing an increasing shift towards landfill redevelopment, as experts in the sector help more businesses and landowners identify real regeneration opportunities.
Stephen Oakden, director at BE Design – the multi-disciplinary architecture and engineering practice – outlines the biggest obstacles developers face when constructing on former landfill sites. He outlines the methods employed on a prime urban logistics development and how to meet environmental challenges with practical and safe solutions.
Are landfill sites really suitable for redevelopment?
Yes, they are. Former landfill sites and brownfield land around the UK are being earmarked for development as demand for space to build residential and commercial schemes increases.
Naturally this presents additional engineering and design challenges. But, if managed effectively, development of such sites can be a catalyst for regeneration – whilst helping to protect existing green belt land in the surrounding area.
The safety of construction teams and end users on landfill sites is the first challenge to be addressed and developers should schedule in additional time to properly assess the risks in detail before any projects can begin.
Sites must undergo rigorous environmental and safety testing and greater care needs to be taken with construction operative awareness relating to the risks of the site and the necessary protective clothing that needs to be worn. Most disused landfill sites are capped and closed once filled but no one can ever be certain what 'hidden gems' may be uncovered on site.
There has been an instance where a former landfill site uncovered hypodermic needles, highlighting the importance of covering skin and wearing protective gloves at all times.
Two of the biggest issues when preparing a landfill site for development are dealing with the gases produced by decomposing material, and consolidation – the sinking and settling of the land as waste breaks down.
Reducing the risks of toxic gases
Ground content will continue to break down and decompose even after capping, releasing CO2 and methane gases into the air. In large spaces, such as warehouses, these gases will have very little impact but managing these risks through several tactics is still crucial.
Most landfill sites have a metre-thick, impervious capping layer which seals the site and helps to stop pollution, but it is essential to ensure a strong seal between the sealant material and the piling to minimise leaks, together with using piling techniques that do not cause pathways for contamination to enter into underlying soils or ground water.
Under-building ventilation systems also help manage the gas emissions. These vary in make-up, but all follow a process that encourages airflow out from underneath buildings, either by natural or mechanical means, to release gases safely into the atmosphere.
This is often achieved by installing a layer of porous rock on the capped landfill surface, with horizontal piping to navigate the air out. This method requires close measurements because, whilst it is safe to allow extracted gas to release straight into the atmosphere, if levels are deemed significant, flaring will need to be introduced to overcome odour problems and to comply with environmental regulations.
Whilst this system has been successfully implemented in many properties, mechanical ventilation systems do require maintenance for many years, which should be considered as part of the wider cost implications for the owner and any future purchasers of the building.
Furthermore, service ducts or vents for cabling and utility services must be sealed in a truly permanent fashion and it is highly recommended that, as a final precaution for any buildings on former landfill sites, audible gas detection devices should be installed.
Managing settlement
Consolidation – the sinking and settling of the land as waste breaks down – is another of the biggest problems affecting redevelopment on landfill sites.
As waste decomposes, depressions can develop on the surface of the site and fluid that trickles out of a landfill, known as the leachate, also carries contaminants with it, which has the potential to spoil the ground water in the surrounding area.
The disintegrating process can cause the ground to settle. Whilst a significant amount of the settlement takes place within five years of a landfill's closure, but it can continue for decades after this, albeit at a slower rate.
Engineers must assess the land carefully before making recommendations to build on the site to ensure the area is safely stabilised. Structures will often be piled and suspended to ensure the firm ground beneath it is bearing the majority of the weight, rather than the landfill itself.
Care needs to be taken to see that differential settlement between the ridged piled structure and the ground bearing external areas does not cause significant problem. This can be specifically pronounced with drainage which should be checked annually.
Implementing ground improvement techniques on Island Road West
Ground improvement techniques are continually being developed, employed and refined within the construction industry and projects such as Island Road – a former landfill site in Reading – evidences how innovation in sustainable engineering has improved logistics networks in the south of the country.
Our family of expert civil engineers at BE Design have delivered a five-unit, industrial scheme over two phases heavily transforming a site which featured six metres of domestic landfill.
Dynamic Compaction was used on the ground during the first phase of the Island Road development during 2017. This entails the repeated dropping of a heavy weight on the ground at regularly spaced intervals; the density of the soil was increased and 230mm of consolidation was averaged onsite. The impact of the free-falling weight creates stress waves which can penetrate up to 10m – depending on the weight and the height from which it is dropped.
Rapid Impact Compaction was implemented during the second phase of the development during 2018, which consolidated loose-fill soils on the site to help minimise ongoing settlement. This technique uses a hydraulic pile-driving hammer to continually strike a plate on the surface of the ground. This constant contact drives energy into the ground, which mitigates any concerns over flying debris and creates a uniform support for foundation footing.
These methods should be tested on site ahead of time to gauge how it will respond before major works begin. As such, both techniques were approached were carefully reviewed at Island Road; if either is overused they can create a localised heaving of the soil which is detrimental to the soil strength, so careful monitoring and recording of the works is required.
Shaping Reading's A33 gateway site
One of the industrial units developed as part of phase one has been let to a major British catalogue retailer and the second phase of the scheme is set for completion in winter 2018, thanks to Buckingham Group Contracting. A global logistics firm has pre-let one of the units delivered within phase two and two units remain available to let.
Both projects employed the expertise of BE Design's civil and structural engineering design services and highlight how ground improvements can be achieved to support industrial commercial development.
It is possible to evidence the level of ground improvement achieved on multi-million-pound projects such as this. The ground can also be tested after the use of ground improvement technology. By using a cone penetration pressure method, ground water content and soil density can be measured in comparison to pre-ground improvement statistics. This data is likely to prove invaluable in the future as more waste sites are likely to be earmarked for regeneration.
Without the ambition of the developers, the local council and the co-operation of the Environment Agency, sites similar to this can be left untreated and disused. Yet the outcome of this two-phase scheme has helped to shape Reading's A33 gateway site.
Find out more about BE Design's work at www.bedesign.co.uk or join the conversation on Twitter @B_E_Design.