Posted on 19th December 2018
Five Timeless Interior Design Trends And How You Can Incorporate Them Into Your Home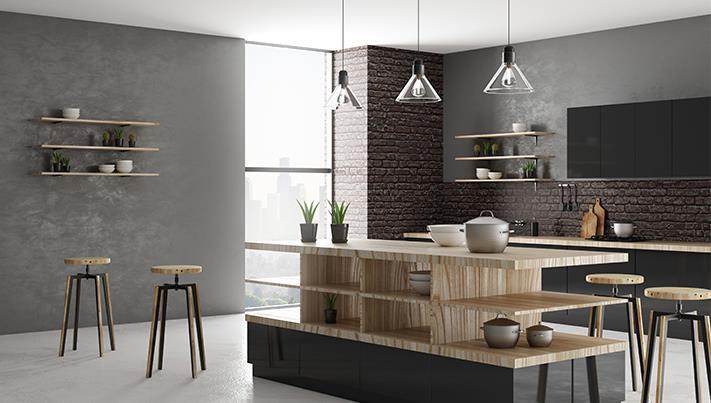 A fashion-based market, Interior Design changes regular as new trends and ideas make the grade. In this article BUILD Magazine Staff Writer Hannah Stevenson explores how you can choose the most timeless statement pieces for your home.
1. Repurposed-Style Furniture: Chairs made of boxes, tables made of pieces of old crates and furnished upholstered in repurposed fabric: recycling other products to make furniture is a trend that's been around for a while and shows no signs of leaving anytime soon. Coolree Design has a selection of quirky furniture, including its unique Barrel Chair, which makes for the perfect addition to any home.
2. Statement Lighting: Light plays a significant part in the feel of a room, and can make a space feel larger or smaller as required. Cue Design Agents create stunning spaces using modern, stylish lighting solutions that will transform any location into a fashionable, homely abode.
3. Natural Materials: The unique textures, styles and patterns of mother nature are a key part of today's Interior Design market, and as such there has never been a better time to indulge your inner child and delight in the feel of wicker baskets, the sight of wooden chests and natural shapes such as acorns, feathers and plants. Feather & Oak offers a quirky range of products to show-off your love of the great outdoors in style.
4. Bright, Block Colours: Bold blocks of solid colour are a great way to brighten up your space and truly make it your own. Wood is a great material to use, and Woodsmith have a vast array of examples of how this trend can pair with the ongoing focus on a natural aesthetic to create something quirky and true to your taste and personal style.
5. Eco-Friendly Furniture: An increased focus on sustainability means that eco-friendly furniture is all the rage these days, and there are some great unique options out there to suit all tastes and budgets. For example, Zero Kitchens offer sustainable solutions which are both tasteful and environmentally friendly, so you can redecorate safe in the knowledge that your new kitchen has a reduced impact on our precious environment and natural resources.