Posted on 25th April 2017
When You Play the Game of Homes…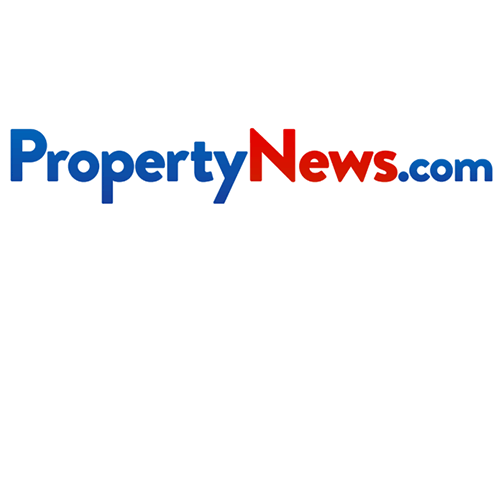 Property News is Northern Ireland's leading property portal, allowing estate agents to manage their properties through back-end software, before uploading and advertising it on the company's front-end website. The Property News website's users benefit enormously from having access to the widest range of resale, rental and new homes, as well as commercial property and land sites, available anywhere on the market in Northern Ireland, giving Property News the honour of winning Property Portal of the Year title.
Propertynews.com first launched in 2000, after evolving from a magazine. Since then, the growth and diversification of the company has been dramatic, having reached many landmarks since then. The first of these milestones came when the company reported a million brochure downloads in September 2001, and became the first portal to offer online bookings for New Developments in April 2003. In 2006, Property News was purchased by Independent News & Media, Ireland's largest media company, and soon after launched a mobile version of our website in September 2007, with its first app in December 2009. Property News has had numerous website refreshes, and its new property portal is in the design stage, with an anticipated launch in Q2 2017.
Property News seeks to be the authority in all things property in Northern Ireland, an ambition it strives to accomplish through its online blog and thought leadership articles that are updated daily. On the company's new website and innovative blog will feature content that appeals to a wide-ranging audience, above and beyond those active in the property market.
In addition to their social media presence, the team at Property News utilise and adopt the latest in search technology, including semantic search, to mirror the functionality of leading search engines such as Google. This search function is truly unique in the global property-market, having been created and developed bespoke to Property News. Working in tandem through the new company website, Property News will develop its search function even further, confirming these credentials as the best search functionality in its class.
Currently, users of the Property News website can view listed properties on any device, demonstrating the versatility and mobile-responsiveness of the website – it includes many unique features such as 360-degree photography, and virtual tours of properties.
Property News' team have also implemented visitor-level tracking onto the website, tracking users into 'personas' and identifying their behaviour on the website.
These personas range from sex, age and location, to the stage of the house-buying or house-renting stage. The unique tracking algorithm that powers this is at the cutting-edge of Google development, utilising the UserID tracking in Universal Analytics. This is an important development, as house-buying is ordinarily a drawn-out, lengthy process that can involve hundreds of return visits to the website site, across desktop, tablet and mobile platforms. The algorithm is therefore highly useful, as it is able to identify and track the same user that browses at work and then at home on the sofa on their mobile or tablet.
By shaping the content towards the device, what has previously been viewed is influenced by their identified persona. After all, the observable fact of the matter is that some personas are more concerned with the detail of the comprises of a property, others are fully-focused on imagery for example.
Property News also makes use of graphics in order to explain how the team assesses these personas, and to stress that a user moves through different personas and home-buying stages, but can also face several set-backs along the way; as such, their need for personalised content is very fluid. Among internal circles, this process is nicknamed 'The Game of Homes', in reference to the popular HBO series.
Colm Sharkey believes that the time and effort that his team have put into this process makes Property News truly unique in the market – users may not even notice the changes, but they are now more able than ever to find more relevant, personalised content every time that they visit the site, and as they progress through the different user personas, the process becomes smoother and allows prospective buyers to reach a decision more quickly.
There are, it has to be said, many challenges in the property market in Northern Ireland at present, which are similarly being felt throughout the rest of the UK and Ireland. Property News has seen the returning confidence in recent years adversely affected by the Brexit referendum and the subsequent market
uncertainty that came as a result. Those that were previously tentative about a move may have shelved plans until they see how the market reacts in the longterm view, and their confidence about increased lending has suffered as a result.
The team at Property News, meanwhile, believe that their pricing model should allay some of the fears that vendors may be expressing. For a small fee, an estate agent can list a property until it is sold. By attracting more visitors, Property News hopes to ensure that properties have the maximum exposure – the company have already reported month-on-month increases in visits and users for the last five months, an interesting find considering the supposed uncertainty following Brexit. These all helps to reinforce the company mantra of 'your trusted property partner since 2000'.
Company: Property News
Name: Colm Sharkey
Email: [email protected]
Web Address: www.propertynews.com
Address: 33 Clarendon Road, Belfast, Co Antrim, BT1 3BG
Telephone: 02890 554759mailto:[email protected]