Posted on 4th January 2017
Paving the Way with Unique, Specialist Surfacing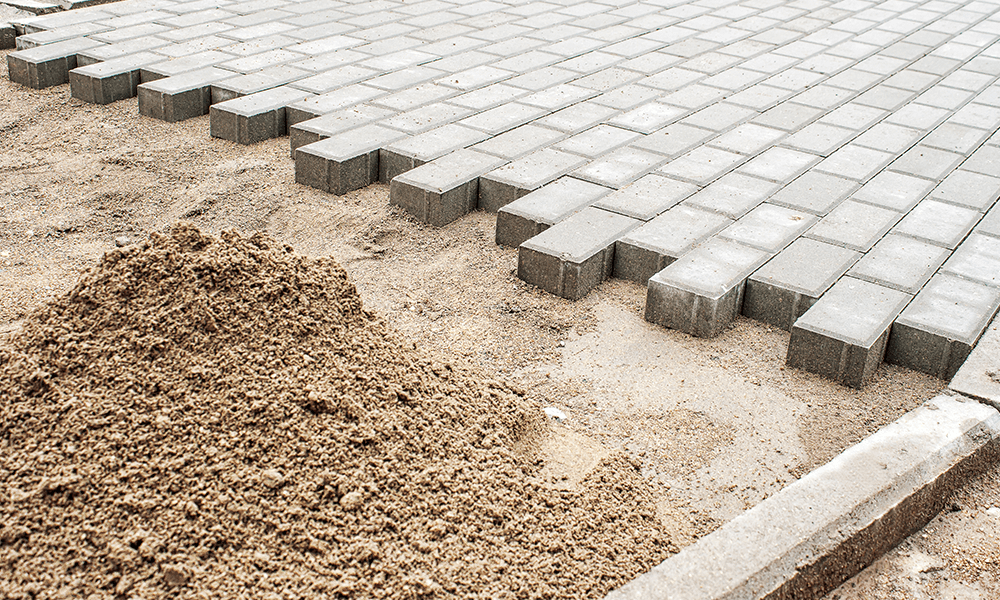 DCM Surfaces have over 25 years of experience in the play and sports surfacing industry. Formed to support national initiatives to improve public play areas and safety within schools relating to play and sport, the company has gone from strength to strength working with local authorities, schools and nurseries and large contractors nationwide.
DCM routinely work with play companies, schools and nurseries and local authorities, installing its market leading Absorb-a-Fall wet pour safety surface on playgrounds and public play areas.
DCM Surfaces are also unique in regards the range of products on offer. As well as play surfaces, sports surfaces, decorative gravel surfacing, the company also provide structural surfaces with its own asphaltic surfacing business and Macadamize, allowing the company to provide groundworks packages if required. DCM Surfaces provides a convenient approach for its clients, offering all surfacing needs available from one contractor.
Other specialist products include rubber mulch, a robust rubber surface ideal for heavy traffic areas, artificial grass for sport and play, and resin bound gravel used on paths, walkways and driveways providing visually stunning and durable finishes. DCM have a large warehouse based in Lancashire, close to the M6 motorway. The company are able to mobilise teams and materials quickly and currently are the only company to have more teams than anyone else in the industry. DCM are fully equipped to suit customer needs and ensure the best possible outcome is achieved each time.
Steve added, 'Where possible we always like to meet clients on site. As a nationwide contractor we are happy to travel any distance and are always willing to provide advice and support. DCM work on the ethos that 'If it's right we will, if it's not we won't'. We'll always be honest with our approach and provide the best and safest possible outcome.'
The company firmly believe its quality of work sets it apart from other companies in the industry. Steve explains, 'The feedback we receive from clients is always of a very high level praising both the quality of the finished product and the professionalism shown by our teams and installers.'
DCM Surfaces operate in a very competitive market. Like all other industries there are a variety of products available at a range of costs. DCM Surfaces take the same approach to all contracts, from small private clients, working directly with schools and nurseries to large national clients such as Kier Construction and Willmott Dixon.
Alongside providing successful results for its clientele base, the company also focus on the environment and the community at large. With a large fleet of vehicles moving throughout the UK on a daily basis DCM chose this opportunity to show its support of wildlife conservation. DCM works closely to support three main charities; WildAid, Born Free and The International AntiPoaching Foundation.
To maintain its success, the company have a focus on three key areas.
1. Ensuring it uses the best products available; performing continuous tests on each product. The company work closely with its suppliers, ensuring the level of quality in demand is a constant requirement. 2. Offering continuous testing and training to its installations teams to ensure they are readily equipped to carry out the projects in a safe and timely manner. DCM Surfaces are members of the Contractors Health and Safety Scheme (CHAS) and take a very serious approach to health and safety. 3. The company believe in the strength of its relationships; building a strong bond with its clients through trust and honesty. The company strive to accommodate clientele needs and aims to surpass expectations time and time again. It shares equal focus throughout its clientele base, whether new or existing.
Steve shares his view on the company's ethos, 'I believe it's all about quality. Doing it right. Setting the standard in reliability and performance. Thinking about what we do from start to finish. Being knowledgeable in our products and attentive during our installations and very importantly, being competitive.
'This isn't just rhetoric…it's a fact. It's what I believe in and it's the benchmark to the business ethos of DCM. Success within the play industry relies on the ability to provide safety at reasonable cost.'
Steve shares his thoughts on how to achieve success in this industry, 'It's all about choosing the right surface for the right application. Why compromise with your investment? We won't.'
DCM Surfaces have shown how hard work, dedication to quality results, and setting high benchmarks can lead to a successfully running business.
Company: DCM SURFACES
Email: [email protected]
Website: www.dcmsurfaces.com
Address: DCM Surfaces, Wigan Road, Leyland, Lancashire PR25 5XW
Telephone: 0845 650 0066 / 01772 440340