Posted on 4th January 2017
Keeping it in the Family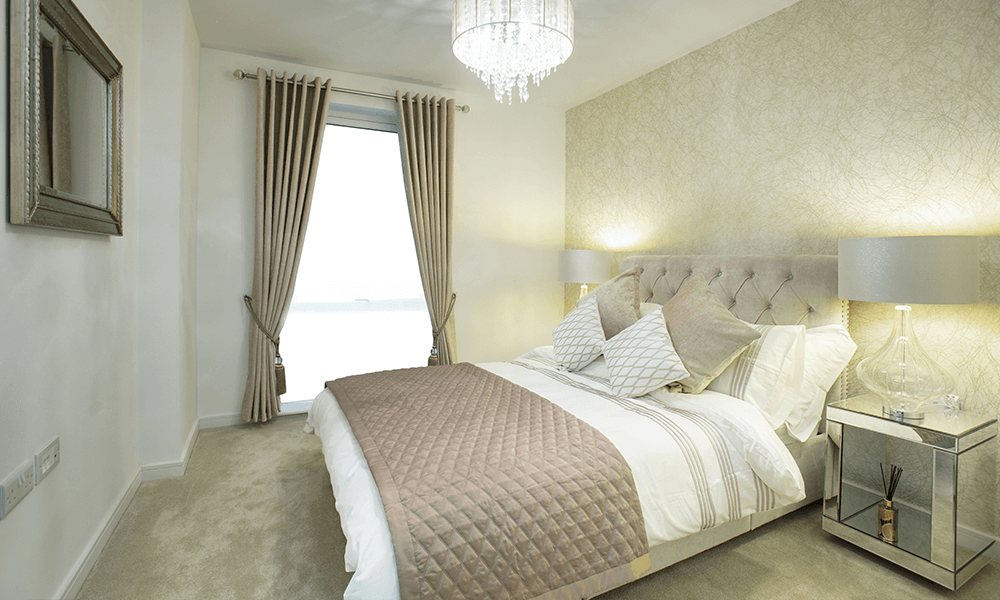 MNM Developments is a family business that draws on over 40 years' experience in the construction industry, which has led to the firm being awarded 'Property Developer of the Year' by Build Magazine. We interviewed Director Michaela Teague to learn more about the firm and how its dedication to excellence has helped it to achieve its current success.
MNM has been established since 2009, drawing on the vast industry experience of Founders Marc and Danny Teague, a father-and-son team who bring over 50 years of combined knowledge to the firm in order to ensure excellence across every project the firm undertakes. Focusing on high value, high quality developments, the firm offers sustainability and quality across every aspect of its work.
Despite being formed on the cusp of the global recession, at one of the toughest periods for the construction industry in recent history, MNM has enjoyed success from the beginning, with many of the buildings it develops selling out quickly. Michaela believes the reason for this is the firm's dedication to providing the very highest quality constructions that has helped it to achieve this enviable position.
'The quality of MNM's developments is central to our success, as the properties we develop are high yield and high specification. MNM's capability is underlined by the fact that all our new homes come with the Premier Guarantee 10-year Buildmark warranty and insurance cover.
This offers the highest level of protection for new homeowners and highlights the quality of our developments, assuring clients that when they buy from us they receive only the very best.
'Alongside exceptional homes, we offer buyers the very best service possible, ensuring that they understand exactly what they are buying from the very beginning.
This philosophy is central to our firm, and we work hard to ensure that the prospective buyers are supported throughout the process. We pride ourselves on being a family business and everyone here at MNM is approachable and friendly. Keeping in contact with the buyers as much as possible ensures that they feel supported throughout what can be a lengthy process, and that we are there for them whenever they have any questions.'
This client focused approach starts right from the beginning of the process. Clients often need time to make such an important decision, which is why MNM aims not to put any pressure on them and to advise them as best they can, as Michaela discusses.
'When we first start working with prospective buyers we always try to give them as much time and space as possible so that they can make the right choice. It can be difficult to make a decision in our office, so we provide them with plenty of information to take home with them so that they can make the choice in the comfort of their own home, where they feel relaxed and comfortable.
'By giving the client time they are able to think the decision through and come back with any questions they may have. We aim to always be responsive and answer questions quickly and efficiently so that buyers are not left without information. Communication is also vital, particularly in the early stages of a development, and as such we keep in touch with all our perspective buyers and work with them to ensure that they have a great experience working with us, whether they choose to buy or not.'
As a family run, local company, MNM supports the construction market throughout Edinburgh, working with other local firms to share their local knowledge. The firm's projects are all based around the city and MNM focuses on ensuring that its developments meet the needs of the area.
'Our focus is always on meeting the needs of the local area, as well as aiming to provide the most eco-friendliest solutions possible so that we enhance the local area rather than damaging it. We choose sustainable raw materials, such as FSC-certified wood, and design our homes to be energy efficient and easy to heat and light. Not only does this keep the environmental footprint of our company low, but it also ensures that our properties are built to exacting standards and are cost-effective to run.'
'The key to success in property development is creating high quality developments that are appealing to the public. Being based in Edinburgh many of our developments are of higher value than the average property, and as such we need to make sure that prospective clients can see the value in our work. As our developments near completion people often see how high quality they are, and often people in the local area hope that our properties will raise the price of their own homes, which is a testimony to the level of excellence we offer.'
Moving forward, the firm already has its next project lined up, and overall Michela is excited for the opportunities that the future holds for the company despite the challenges it faces.
'As we look towards the future it is my belief that our core focus, middle market apartment developments, will become increasingly challenging, as high end properties are harder to buy and sell in the current economic climate, particularly following the confusion that Brexit has caused.
'Despite these challenges, MNM Developments will be looking to overcome these by continuing with our client focused approach, drawing on our strong industry expertise to build upon our current success and grow as a business.'
Company name: MNM Developments
Contact: Michaela Teague
Address: Suite 10, Stuart House, Eskmills, Edinburgh, Musselburgh, EH21 7PB
Email: [email protected]
Telephone: 0131 273 5257 Fax: 0131 273 5156
Website: www.mnmdev.co.uk