Posted on 4th January 2017
Exceeding Expectations Austin Design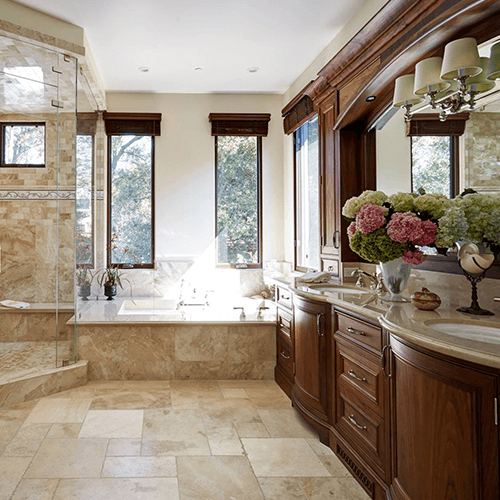 Catherine Canfield is a highly renowned interior designer and owner of Austin Design. We caught up with her to find out more about her firm, and get her insight into how she consistently delivers and often exceeds her clients' expectations, attaining the title of Interior Designer of the Year.
At Austin Design, we have been providing clients with professional and comprehensive design services since 1985.Our focus is to assist our clients in expressing their own unique and individual style, which best suits their budget and lifestyle.
With over 31 years of experience in the interior design industry, we have a history of providing clients with a perfect blend of creativity and experience. Regardless of the class of clientele, Austin Design brings each project to fruition with the highest of standards.
In order to achieve this, we believe that communicating with clients is key. This is why we are always in constant contact with our clients and listen to whatever their needs are, however big or small.
We are situated in the interior designer's haven that is Los Gatos, California. This is an area in which there is plenty of competition, but at the same time also plenty of clients looking for the best people to work with. In my personal opinion, I believe what makes us stand out from the crowd is that I am personally invested in my clients and their homes. Of course, this is not to say that other designers aren't, but my clients can sense that I truly care about them and want them to absolutely love their spaces once we are done. And for me, this is what matters. I believe that if you do what you love, and do your best, everything works out.
Throughput the years, I have had hundreds of successful projects. Looking back, I think that in every project it is all about getting to know my clients, and knowing that they trust me with their projects. I have some pretty amazing clients, and I learn from them all the time.
As anyone who is familiar with the demanding world of interior design will tell you, a willingness to learn is also essential. This is why we are always looking at what are the major trends in our industry, and how the industry is evolving. Over the past several years, clients have been requesting transitional designs, with clean lines and much simplicity. However, there is definitely a demand for a more traditional elegance, as well as glam.
Looking towards 2017 and beyond, we are very optimistic about the future of our company. Unfortunately, I am unable to speak about what I am working on as of yet, but watch this space!
Company: Austin Design
Name: Catherine Canfield
Email: [email protected]
Web Address: www.austin-design.com
Address: 15559 Union Avenue, Los Gatos, Ca 95032
Telephone: 001 408-358-9663