Posted on 11th July 2017
BUILD July 2017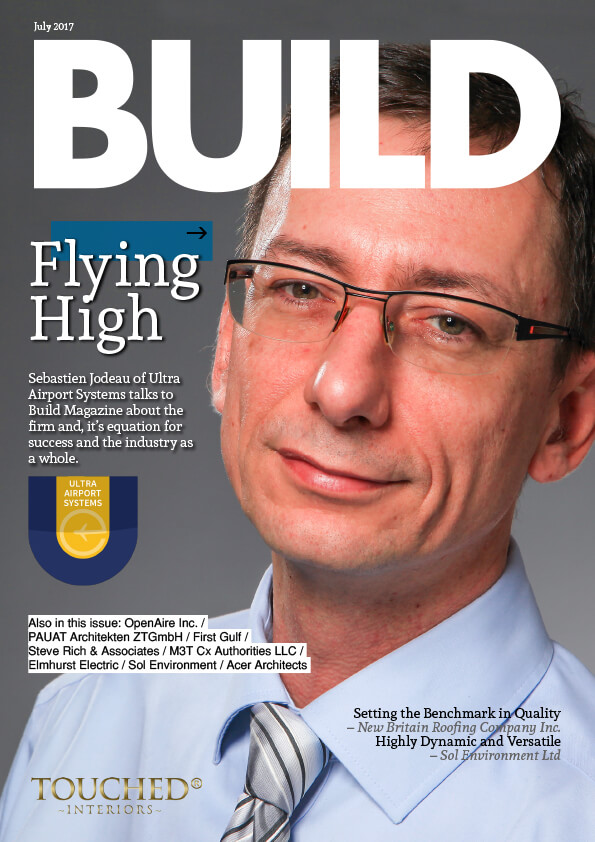 Welcome to the July edition of BUILD Magazine. We have an exceptional assortment of content, ranging from architecture to construction industry projects, as well as luxury interior design.
In this edition, we invited Ultra Airport System's, Sebastien Jodeau to tell us more about the global provider of aviation software solutions. With over 75% of air travelers flying through airports which are served by Ultra's solutions, it was a pleasure to discover more about the aviation software solutions provider.
Recipients of the accolade Best Construction Hoisting Solutions Provider 2017 – USA, Metro Elevator, explained how the firm offers a whole host of construction hoists, material only hoists, even industrial lifts for lease anywhere in the United States.
Finally, market leaders of the world's most luxury furniture, luxurious furnishings and interior design, Touched Interiors, claimed the title as the 2016 Interior Designers of the Year Awards. Discussed everything from what sets them apart from competitors, the qualities that make them an award-winning interior designer and their most successful project to date.
I trust that you will thoroughly enjoy reading this edition.