Posted on 3rd January 2017
An Eye for Detail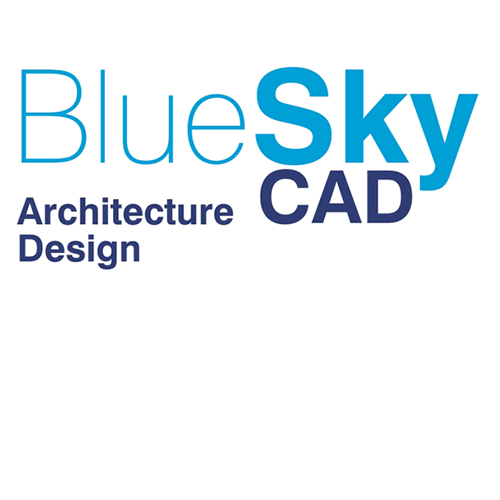 Blue Sky CAD Limited, winner of the BUILD Leadership Awards, is an architectural design practice based in Hampshire, which has worked nationally since its foundation in 2012. Operating from a converted Town Hall, Blue Sky CAD is a young and enthusiastic team that has established a high reputation as a professional practice that refuses to compromise. With a heritage of excellent planning approvals, quality designs and exceptional working drawings, their mission statement, 'An Eye for Detail', permeates through every aspect of the company from project inception through to final delivery.
In keeping with their motto, small but important elements are thought about thoroughly. This method helps their clients feel confident in the team, especially when dealing with industry regulations of all kinds.
Blue Sky offers a comprehensive range of services that can be tailored to each client depending on their budget: • Land appraisals • Feasibility studies • Scheme design • Full planning submissions / approvals • Working drawings • NHBC / building control submission / approvals • Housing association liaison • Technical consultancy.
'We treat every project in the same way, beginning with a thorough brief from the client,' says Mark Burnett. 'We then build a team of consultants that work well together and that will suit the type of project in question. If we get a new project for a previous client the project is still treated as if it were for a new client. This ensures our organised, logical and detailed approach is employed on every project from the start.
'A close collaboration with our clients is fundamental in understanding their needs and achieving the highest quality end product. Our range of technical and managerial skills may be used at all stages of a project, from preliminary sketch schemes at time of land appraisals, to technical approvals and site supervision.'
Skilled presentation coupled with successful results have enabled Blue Sky to achieve their aim of providing a quality service to their clients, and they are determined to continue to build upon this. Through offering fully integrated feasibility study, planning design and technical service packages, which can be tailored to suit the individual needs of the client, the firm has a proven strength of achieving the balance between commercial 'buildability' and design excellence.
In order to foster greater innovation, and maintain their successful track record in spite of the youth of their firm, the Blue Sky team strive to attend CPD events and construction-based trade shows and conferences, in and around their area. This, Mark says, is an important factor in their mission to continue to provide an excellent range of services; by learning from each project and evolving their design processes. The firm can then ensure they always offer a cost-effective product range, informed by the very latest knowledge that their industry can impart to them.
In addition, even though they are currently extremely busy with a high level of repeat clients, and recommendations from past customers; Blue Sky finds time to contribute towards this development and dissemination of knowledge by ensuring their social media pages are continually updated with projects and industry-related news and blogs.
Blue Sky CAD's client base for housing is extensive, ranging from individual bespoke companies offering multi-million-pound luxury detached homes; national house builders who provide anything from starter flats through to family homes; to private individuals who require large extensions or new houses entirely.
'We were involved from start to finish with a private house development in Ashtead, Surrey, where we were approached by the client directly and asked to build a team of consultants to design and build a 10,000-square-foot house for his family. From this project, we have learnt how important a good-working relationship with a contractor is. We have gained valuable feedback on our own product; learning how we can improve our drawings to make the construction process as smooth and efficient as possible.'
Over the last few years, the team at Blue Sky have focused on luxury houses, and the firm has since seen the quantity of these projects reduce for a number of reasons. 'Due to this change in the market,' Mark states, 'we have transitioned into doing more multipleunit sites with smaller developers. We are also constantly working on smaller, domestic extensions for private homeowners. We expect this market to increase as people look to stay in and renovate their existing homes rather than move house, in the current economic climate.'
Moving forward, in order to continue providing excellent quality designs and drawings, Blue Sky have plans to begin offering 3D Revit images for the domestic extension projects. This will help their clients to visualise changes and recognise the full potential of their homes, thus acting as an enhancing factor in the firm's customer relations.
Company: Blue Sky CAD Limited
Name: Mark Burnett
Email: [email protected]
Web Address: www.blueskycad.co.uk
Address: Ferneberga House, Alexandra Road, Farnborough, Hampshire GU14 6DQ
Telephone: 01252 757285
'We treat every project in the same way, beginning with a thorough brief from the client