Posted on 31st August 2016
Success and Sustainability -Green Growth in Europe – Cross Trade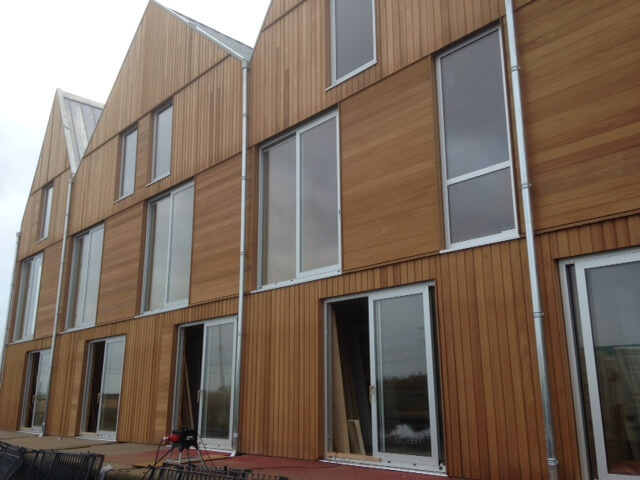 Spotlight: Green Growth in Europe – Cross Trade
Cross Trade is a German based company and a leading importer for tropical wood. Since starting up 6 years ago, they have been providing timber and timber based products to a wide range of clients within the industry. We speak to Managing Director, Klaus Schmidt, to find out more about how the company has become such a major player in the industry, after only a relatively short period of time.
'We are a full member of the FSC International and of the FSC Germany, and we are fully committed to protecting all of the natural habitats that contribute to the forests that we source from, and thus, helping to protect our industry as a whole. It is, of course, in our interest to support the sustainable and ecological use of forests which will produce wood for future generations. This is why, as far as possible, we will only use wood and wood products from FSC certified products.
'This features mainly in our overall aim which is to protect the forest by giving it value, by buying legal and certified products; our Natural Cladding product is the symbiosis of the responsibility we feel to do this, and responsible ecology'.
Klaus was keen to talk about Cross Trade's Natural Cladding product, a fairly recent development by the company that they are very excited about.
'Natural Cladding is a virtually knot-free, clear-grade hardwood, which provides excellent durability and exceptional stability. It is produced using the latest thermal modification process, which involves applying heat, steam and pressure to the timber, and reduces the ability of cells within the timber structure to absorb water, compared to non-modified timber. This enhances the timber's dimensional stability, thereby avoiding cupping and overall movement.
'As such, our Natural Cladding is particularly desirable for projects that require a high degree of stability and/or a consistent colour with a knot-free look. Our Natural Cladding is warm brown in colour, with subtle figuring which creates a look that is reminiscent of teak. If left untreated, Natural Cladding will weather more quickly than unmodified timbers, and the end result will be a beautiful silver/grey tone to the cladding.
'We have previously mentioned our commitment to environmental causes; our Natural Cladding provides all the positive aspects of timber cladding, but does not include all the negative aspects of other timber products. It does not have knots, does not produce resin, twist, bow, cup or split, and instead it provides long lasting durability.
'One of the most important things we have learnt whilst working on this project is that you must be completely patient with clients. Sometimes it can be frustrating when they do not see the benefits that a new product offers, but you have to allow the product to speak for itself to a certain extent.
'We make it our mission to persuade customers to use our service because of our commitment to the conservation of tropical rainforests and to educate them on the social responsibility of the local population, thus ensuring the best possible outcome for both the environment and our clients.
'Our overall aim is to make the society think. We are one of the very few in our industry who do not just talk about ecology, but who are acting on it to the best of our ability. For decades we have been engaged in sourcing tropical hardwoods, so the conditions of the tropical rainforest are well known to us. We know that illegal trade is the worst killer of the tropical rainforest'.
Asked about what sets Cross Trade apart, Klaus replied that it is their ability to maintain their place as the leading importer of FSC approved tropical hardwood for the German speaking markets.
'Our firm has a proactive approach to innovation, and rather than waiting for, and then reacting to, industry developments, we try to stay ahead of them. To achieve this, we work closely with our clients and our industry peers, so that we truly understand what is required in the market place.
'We know that wood, a wonderful and naturally renewable resource will continue to find more use. As such, the demand for wood from sustainable forests will increase. All of our staff have long-standing experience as specialists for wood import and export, and to some extent have gained experience working in the main wood exporting countries of West Africa, USA and Asia. Owing to our knowledge of the trade, we can react quickly to market demand, and expect to be able to utilise these skills in the future.
'Looking towards the future, we hope to continue to utilise modern technology and processing techniques to develop new products that are made out of wood, so as to help reduce the consumption of plastic and other environmentally hazardous material. We also intend further development of our Natural Cladding range, and to continue to give each of our future projects a high-quality character which we will be proud to associate ourselves with'.
Company: Cross Trade GmbH
Name: Klaus Schmidt
Email: [email protected]
Web Address: www.cross-trade.eu
Address: Am Fallturm 7, D- 28359 Bremen
Telephone: 49 421 2468789 0