Posted on 17th October 2016
Sustainable Construction: Building for the Future – Bentomat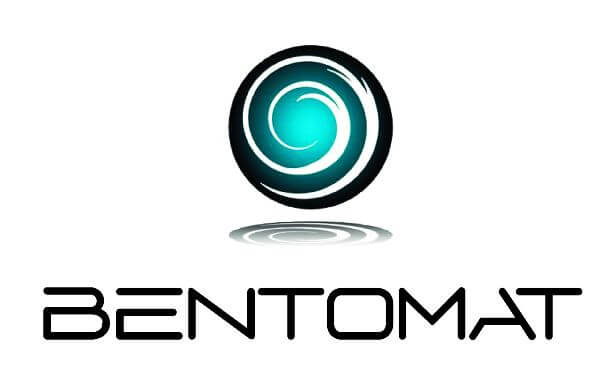 Sustainable Construction: Building for the Future – Bentomat
Bentomat Geosynthetic Clay Liners (GCL) are widely used in the construction of lakes, reservoirs, wetlands, reed beds, lagoons, swimming ponds, school ponds, golf clubs, Aquaponics & fisheries, as well as more industrial applications such as in SUDS attenuation pond lining projects, anaerobic digestion basins, canal lining and river & stream diversions. As Client Services Director Jay Rooney describes it, Bentomat is essentially a GCL consisting of a layer of bentonite encapsulated between two textiles which are needle-punched together. The result is an easy-to-install, self-healing, self-seaming liner that requires very little maintenance. Furthermore, because it does not require specialised welding equipment or labour, Bentomat can be installed with minimal instruction or supervision, at a cost that, despite its numerous benefits, is often less than regular liners. The swelling properties of the bentonite clay and cushioning of the textiles eliminate the need for seam welding and underlayment. Bentomat CL has the additional benefit of a thin, laminated, flexible membrane that adds an extra layer of protection to the GCL. Jay discusses the product and company strategy with BUILD in intimate detail.
When undertaking a new client or project what approach do you use to ensure the best possible outcome?
It's all about client confidence, the best ideas are always simple and Bentomat is very simple, however clients need hand holding throughout. Once the client has completed the project, we always receive the 'it was a lot easier than we thought it would be' feedback.
We use a bespoke calculation to ensure the clients receive the correct amount of liner based on their supplied dimensions and follow a very straightforward process of suitability assessment and costing. Because clients range from individuals looking to create a natural pool in their garden to civil engineering companies constructing large attenuation lakes, we have a checklist of criteria to consider covering everything from ground conditions through to the correct delivery vehicle.
What sets you apart from other companies in this industry? What marks you out as the best option for your clients?
Communication. Apart from the product itself and price, we offer unparalleled support to our clients, this is reflected in a Client Satisfaction Survey we undertook recently where 100% of our customers rated us as Good or Excellent for every element of the purchasing process from enquiry to post-delivery support. We manage the stakeholders' expectations unlike any other company offering GCL's.
Within the wider industry, how do you distribute your knowledge and experience (for example, do you speak at industry conferences or write literature on your area of expertise)?
Our strategy has been to be 'Client Led' and to position the company and the products where and when prospective customers might need Bentomat. There is nothing overwhelmingly sophisticated about Bentomat – if anything it is overwhelmingly simple. As demand for cost effective natural solutions increases, we hope that awareness of Bentomat as a brand does so exponentially. Just yesterday I received an email from a residential client in Berkshire stating how he wished they'd known about the product a year ago and had told a couple of his friends who are thinking about creating reed beds. I mention this because, there are no expertise required to use Bentomat, which is a talking point for the industry and clients alike, it's part of the attractiveness of the product.
What are your overall aims, and what strategies do you employ to achieve these?
My favourite brands are Hoover and Sellotape, this is simply because they have achieved the status of 'Verb'. People often refer to 'Hoovering' and 'Sellotaping', yet these are just reflections of the brands power, not really words. I don't envisage 'to Bentomat' appearing in the dictionary, but as an industry benchmark for product quality, price and service I think we set the standard, so we'll just continue doing what we do.
How do you make sure you create innovative solutions to maintain your success?
Being a natural mineral, Sodium Bentonite is what it is and although there are restrictions with the use of any GCL, the R & D team are often presented with client scenarios where innovation manifests itself as either a bespoke product manufacture or through liaison with the Technical team, a project specific installation processes. There are no problems, only solutions!
What has been your most successful project to date? What has been the most important thing you have learnt from working on this?
Because we don't install the products, it would be unfair to single out a single project. We are just as pleased with Mrs Smith using Sodium Bentonite to plug a hole in her failed butyl lined pond as we are seeing windsurfers on a lake created using Bentomat.
We ensure we are part of the team delivering the end result – there is a map on our website elucidating some of the projects we've supplied to and we, like our clients class them all as successes.
What does the future have in store for your industry? How do you see your market changing over the next 12 months?
The construction Industry is on the up again by all accounts which is great news for everyone. Attenuation, Sustainable Urban (and Rural) Drainage (SuDS) are key elements of development and Bentomat is a logical solution to these. I think people are looking more for natural solutions and Bentomat is not only very easy to install, it is invariably cheaper than other solutions and Bentonite has occurred naturally for millions of years. There is also the opportunity to transform ugly exhausted quarries and mines into fantastic watersport complexes or havens for wildlife – the latter we would like to see more of.
What are your future aspirations for your company? Do you have any plans or projects you would be willing to share with us?
We have clients such as the National Trust, Froglife, UK Coal, Tarmac and the EA, I would personally like to see an increase in environmental awareness amongst the more corporate civil engineering and construction companies. There is obviously a responsibility, but surely by using natural solutions such as Bentomat, these companies have something else to differentiate themselves in an increasingly competitive market.
Do you have anything further to add?
Do you need a lake?
Company: Bentomat Ltd
Name: Jay Rooney – Client Services Director
Email: [email protected]
Web Address: www.bentomat.co.uk
Address: GCL House, No20 Nursery Road, Scholar Green, Cheshire, ST7 3BW
Telephone: 0845 643 9795