Posted on 31st July 2016
Most Innovative Designers of 2016 – Design House Inc.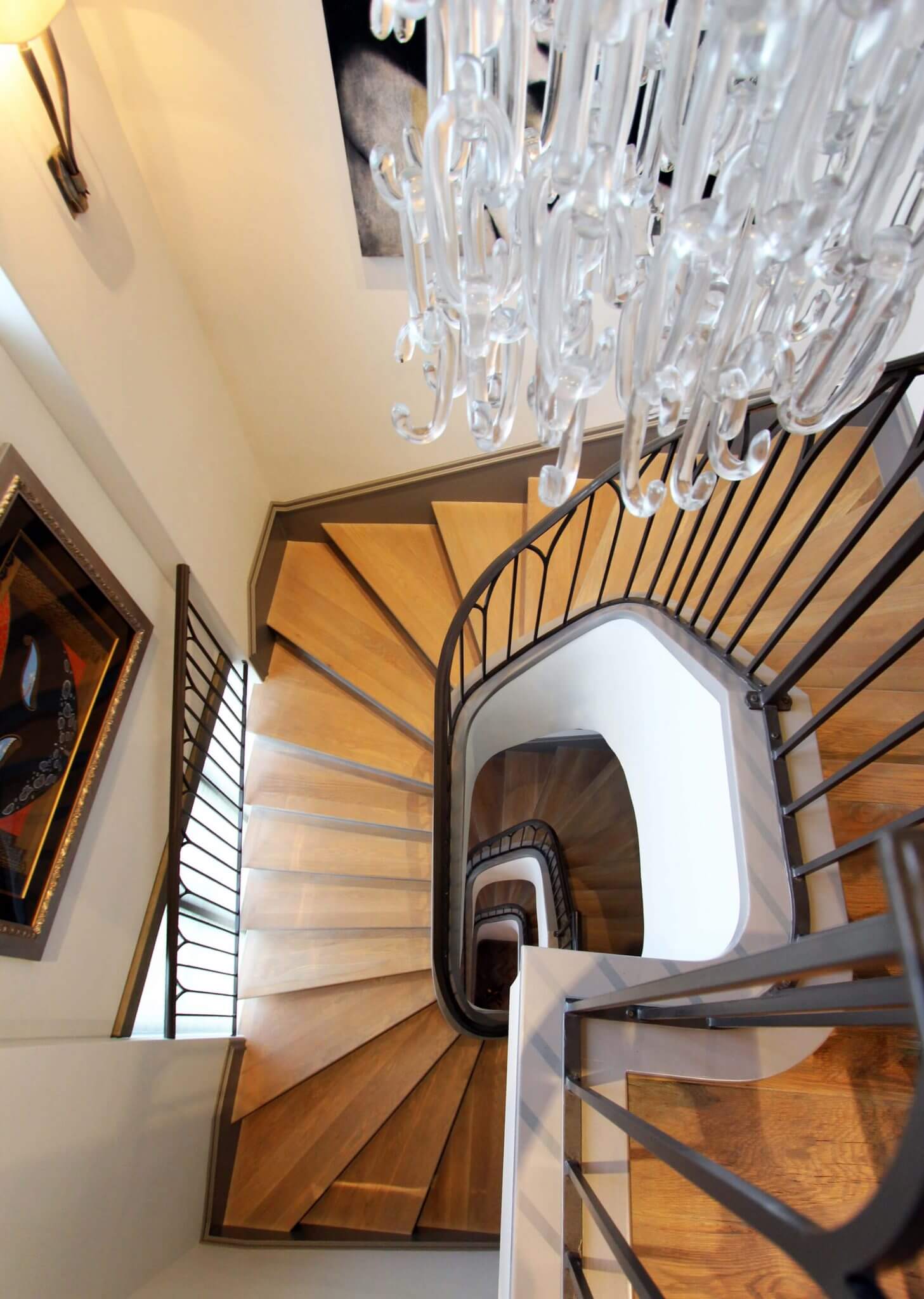 Most Innovative Designers of 2016 – Design House Inc.
Design House Inc., based in Houston, Texas, have been in business for over forty years, creating a multitude of projects in their design studio for commercial and residential use in new construction and remodelling industries.
Connie LeFevre draws particular attention to the business principles and strategy by which Design House Inc. deals with its clients and orchestrates its projects.
'I think that ethics are essential, and we are very strong on that front. This applies directly as to whether or not you get a good product. Communication, teamwork, and honesty – I think that award-winning products always imbue those qualities. I always emphasise the fact that the clients are as much a part of the design team. That cooperation is what produces the award-winning products.'
When approaching new clients for the first time, Connie had this to say. 'You have to go in with an open mind and have a very good understanding of what the clients wants and what their goals are. Rather than just assuming that it is going to resemble something that you have done before, you have to hear them out, understand what they are looking for and try and find the best way to deliver on that. That could mean finding and exploring new approaches or flaws in the idea that the clients might have not thought of themselves.'
Being able to connect with their clients on such a close level, and gain a real insight into their needs, is what sets Design House apart in the industry, Connie argues. 'Our attention to detail is one of our most distinguishing features. The fact that we approach everything as creating an environment for the clients, be it in a business or a residential sense. The work that we do is not about simply making something to look aesthetically pleasing; creating the environment is key, as it enables our clients to work more productively or to live more comfortably, and as such we take real pride in that side of the creative process.'
This attention to customer service has certainly been made easier to achieve over time, according to Connie. Having been in business for so long, Connie has been exposed to the changes that the industry has undergone over time, and, she discussed the expansion of technology and how it has had an effect on the business she conducts with Design House.
'It was certainly much more difficult when I first started,' she reflected, 'as I was having to do hand drafting, and there would be a considerable waiting period for photos to be developed – it was primitive in comparison. Now, though, international connections are so easy – the ability to orchestrate shipping to deliver custom products has completely revolutionised our business. The immediacy of computing, the drafting, and of the digital photos means that we can work instantly on a new project, and that is quite different but very rewarding.
'Also, forty years ago, commercial fabrics would have specifications, but residential fabrics wouldn't. Now, everyone has those specifications, and that opens the possibility for new ideas from both the clients and the designer. Whether I'm working on residential or on commercial, I now have more options – yes, the clients can have a cream-coloured sofa if they want one, because we have access to beautiful fabrics that can even have bleach applied to them for cleanability. These advances in technology allow us to create some really new, inventive, and aesthetically pleasing products and use them in new, creative ways.'
Connie also expressed pride in creating innovative solutions, stating that an important part of staying in business is knowing to keep pushing the boundaries of what is possible. This is part of what distinguishes Design House Inc. from others in the industry, she claims.
'Don't ever just settle for the obvious; explore more for the unexpected creative options. That is why we try to come up with a multitude of possible solutions, to prevent complacency and keep us exploring more ideas. When working with limited spaces, you have to notice every available opportunity to make use of it in the best way. Those kinds of opportunities are there only if you dare to push far enough and find them in order to create something new.'
Connie's vision of the future for Design House Inc. is a bold one. The scope of their local business is growing in tandem with the skyline of their native Houston. 'There are high-rises springing up like wildflowers, especially in Houston, Texas. This has created the challenge of creating designs to fit into smaller spaces whilst retaining that feel of luxury; usually in Texas we are more accustomed to working within larger spaces. Getting the opportunity to add a new challenge like this to our work is very exciting.'
While the growing metropolis of Houston means a good amount of steady local business for Connie and Design House Inc., she would love to take the business truly overseas, and explore more options internationally. 'In the past I have worked on a client's house in Vancouver, in British Columbia, as well as across the United States. We purchase from fabric showrooms around the world; just recently we sourced fabric for a client in Spain from within their own country. We have also shipped a huge quantity of wallcovering to Singapore for another designer, and have supplied shipments to clients in Mexico as well as South American countries. I would certainly like to have a great level of personal involvement in these projects.
'As those opportunities arise, so too do the number of available solutions, and international commerce will be made even easier. In the case of Mexico and South America, for example, we have previously had to ship things to the border, and the clients would come to collect them because of the costs we would have otherwise had to consider. There is now a company in Miami, Florida, who coordinates all of the shipping to those places on the behalf of many. This means that we are in an excellent position to expand our business overseas. We hope to use our experience to expand our international presence and additionally make our industry more educated and aware of the opportunities we can provide for them internationally.'
Company: Design House, Inc.
Email: [email protected]
Phone: 713.803.4949
Address: 7026 Old Katy Rd #115, Houston, TX 77024
Web Address: http://designhousetx.com/