Posted on 13th December 2016
GRAHAM: A Different Approach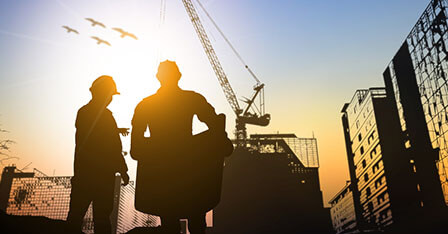 GRAHAM: A Different Approach to Attracting New Talent in Construction
GRAHAM Executive Chairman, Michael Graham, has welcomed the key recommendations of the Farmer review, and in particular the need to address the growing 'skills crisis' within the industry. Mr Graham has set out how a new approach by his company is creating a long-term solution to addressing the issue.
GRAHAM is a privately owned; National Construction, Asset Management and Project Investment Business, delivering services to a range of clients from 14 regional offices throughout the UK and Ireland. With a proud heritage where traditional skills and values are fused with professional management, the company has grown to have a turnover in excess of £500 million and employs more than 1,900 people.
Mr. Graham outlined how GRAHAM Construction was developing innovative methods in its search for new talent as it continues to expand its footprint across the UK, but also stressed that more needs to be done across the sector.
He stated how their current approach is all about focusing on understanding the drivers that motivate people to join the industry, creating multiple entry points with fast track opportunities and reaching out to groups that might not normally be attracted to a career in construction.
'With the recent opening of our 14th office, over 1,900 staff employed by the business and a healthy forward order book, recruitment and retention of talent is essential if we are to continue delivering some of the most innovative and iconic projects across these islands,' said Mr Graham.
He went on to say: 'Getting the right people, at the right time, is the lifeblood of any business and this is equally true for the construction industry. At GRAHAM, our ambition is focused on attracting, developing and retaining talented, high performing people.
'Through the GRAHAM Academy, which is recognised as an industry leader, we are providing opportunities for young people to learn new skills and gain national qualifications within our apprenticeship, industrial placement and graduate programmes.
'And, as a proud member of the '5% Club', we're already ahead of the game with 12% of our team learning, earning and making a difference on our student schemes, apprenticeships and graduate development programme.'
The '5% Club' is a cross industry government scheme to ensure that all company headcounts are made up of people on apprenticeships, sponsored student schemes and graduate development programmes.
'Energising the next generation is vital for the future of our industry,' Mr. Graham continued. 'This year we are attending a record number of career fairs and communicating with prospective employees in creative, innovative ways using staff ambassadors and direct partnerships with Schools, Universities and Colleges to promote a career within the sector.
'In order to attract talent from a wider audience we need to understand that people have very different drivers in the modern workplace. We need to redefine not only the image of construction but also explore and create innovative, attractive work environments, which actively promote flexibility, work life balance and provide purpose.
'To promote and support our innovative plans we have just launched a new careers website which presents a much more balanced and attractive image of the construction industry to potential recruits. The future of the industry is dependent on our ability to adapt, modernise and showcase the great careers we offer.'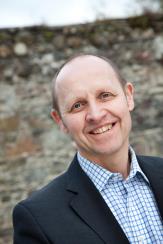 Michael Graham, Executive Chairman, GRAHAM.