Posted on 31st August 2016
Constructing World-Class Solutions:The BIM Revolution – Redstack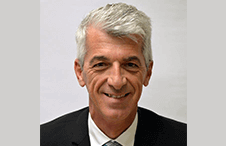 Virtual Construction: The BIM Revolution – Redstack
Redstack is a leading provider of Building Information Modelling (BIM) services to asset owners, project developers, architecture, engineering and construction professionals. With over 20 years of local and international experience, they have the expertise and proven experience to successfully implement BIM on projects for an increasingly global audience.
After 20 years of carving a notable presence in Australia's flourishing design technology industries, Redstack have laid the foundations for a vibrant enterprise, establishing branches dotted across Southeast Asia and even penetrating Middle-Eastern markets. They have reached this stage through reaping the benefits of their lucrative partnerships with the world's leading providers of Computer-Aided Design (CAD) programs, including Autodesk, Apple, and IMAGINiT Technologies. Since their inception, they have been on a mission to expand their business relations, bringing a tailored end-to-end service to clients, as Japri Maming describes thusly.
'Our aim is to successfully deliver BIM Management on entire construction projects, getting involved in the tender stage and managing BIM for our client throughout the construction process, taking the BIM model and using it to deliver a facilities management system for the project owner / developer.
'We are getting this work by contacting and working closely with the construction companies bidding on major building projects, and contacting the project owners to offer our facilities management systems.'
Japri elaborates on Redstack's approach to dealing with their clients. 'We produce detailed BIM documentation to ensure all parties are clear on their expectations and deliverables. We provide all the documentation you need in order to ensure that stakeholders are adopting processes, adhering to standards, and using software consistently. Among the high quality documentation that we produce are software standards manuals, best-practice guidelines, company procedures, and BIM implementation and management plans.
'We work with our clients to incorporate project-wide best practices for modelling and documentation, mapping out processes, managing tasks, documenting setups and implementing quality control procedures to minimise risk and produce high-quality outcomes.'
To disseminate and distribute their knowledge and experience further still, Redstack also take full advantage of social and online media to deliver free BIM content for anyone to consume. They are also delivering industry-leading BIM training, not based on software but on BIM management and processes. Boasting the cream of Australia's crop of BIM-accredited trainers, these BIM Management courses, complemented by Redstack's BIM software training for products including Autodesk Revit and Navisworks, allow burgeoning new architects to gain valuable experience and knowledge from a leader in the BIM industry.
One of Redstack's most notable successes in this booming industry came through a partnership with the National Cancer Institute of Malaysia. As well as cementing Redstack's reputation on an international scale, paving the way for further deals across Southeast Asia, it also highlights the efficiency and strong work ethics that BIM implementation can offer.
'We were able to assist in delivering the NCIM 6 months ahead of schedule. We are immensely proud of this not only because it was a very successful construction and BIM project, but also because we were able to assist in delivering world-leading cancer treatment to Malaysian citizens, meeting a pressing need in the community.'
Redstack further defines itself through cutting-edge technologies to enhance their work and highlight the innovation that comes through BIM practices. 'Our team of technical experts are required to keep up to date with the latest technologies in the industry. For example, we are developing visualisation and Virtual Reality services that will enable an interactive virtual experience inside the virtual building before construction begins. We are also at the leading edge of both UAV (drone) and 3d scanning technologies, integrating these technologies into the BIM workflow to deliver improved quality control with outstanding results for our clients.'
Offering such a complete turn-key solution from BIM documentation, through construction and into facilities management, has enabled Redstack to carve its distinctive presence in Southeast Asia. Japri further expands upon the way in which this consistency has grown to reflect the increased demands of clients.
'Many BIM service providers will deliver 3D modelling and clash detection capabilities. To recognise the value in BIM, we assist right from the beginning of the project, producing the required documentation, assisting in the tender process, maintaining the model right through construction and using the BIM model for Facilities Management, all handing over a complete Facilities Management system for ongoing maintenance and management of the building.'
'Many BIM service providers have information on the services they can deliver, but very few have the actual experience of Redstack BIM Services. We have successfully delivered projects throughout the Asia Pacific region, delivering outstanding results for our clients.'
This, Japri reflects, is indicative of the growing popularity of BIM practices across the globe. 'BIM has been mandated in some governments around the world, including Singapore and the UK. We expect this trend will continue and BIM will become a requirement on the majority of major construction projects around the world. This is creating a need for construction companies to partner with a professional organisation who can deliver the BIM component of a project, assist them with winning the tender and delivering BIM, allowing them to focus on physical construction.'
As such, with a network sprawled across Australia and Southeast Asia, from Vietnam to the Philippines to Japan, as well as a beachhead in Qatar, Redstack stands to benefit hugely from an increased global demand for robust, ethical practices, though Japri's main focus is closer to home. 'With projects throughout the Asia Pacific region, we are looking to expand our footprint throughout the region, with a particular focus on the Australian market. We plan to become the leading BIM service provider in the Asia Pacific market, particularly Australia.'
Company: Redstack BIM Services
Email: [email protected]
Phone: 1300 667 263
Web Address: http://redstack.com.au/bim-services
Address: 120 Robinson Road, #09-01, Singapore, 068913 / Level 1, 145 O'Connell Street, North Adelaide, SA 5006