Posted on 31st August 2016
Building Bridges with Clients: Importance of Bridge Construction – Mabe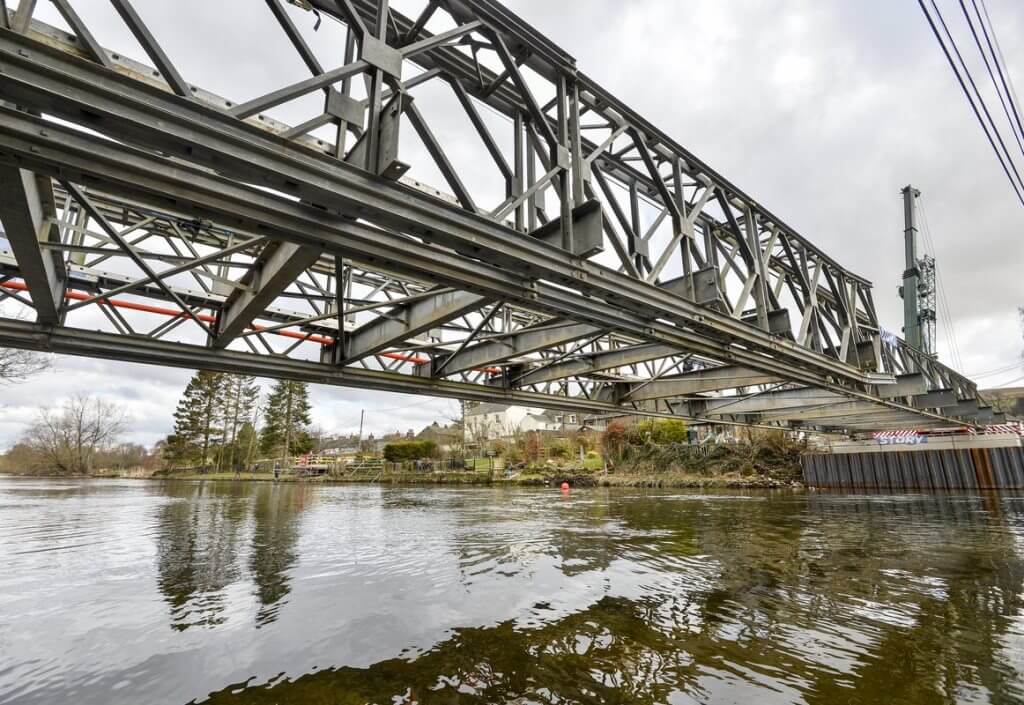 The Importance of Bridge Construction – Mabey
Mabey is a leading provider of high-quality modular bridging solutions and non-mechanical construction equipment and services. This British family-owned business employs 800 people in 38 locations worldwide, and with 100 years' expertise in engineering and design, it provides quality products and personal service to accelerate the construction projects that matter most to the customers and communities it serves.
Mabey has been around long enough to see a dramatic increase in infrastructure investment as a result of rapid urbanisation, rural development and climate change. A company of engineers at heart, Mabey has responded to these market changes through a programme of ongoing product, process and business innovation, and now specialises in rapid-build, pre-engineered, modular steel bridging to develop, improve and repair essential infrastructure not only in rural areas, but in urban areas as well.
In addition, Mabey delivers permanent and temporary bridging solutions for transport, oil and gas, military, mining and construction applications, as well as for humanitarian emergencies and disaster relief.
'We are proud to have supplied modular bridges to over 140 countries worldwide, to customers such as National Governments, NGOs, global mining corporations and major construction companies,' says Michael Treacy, CEO at Mabey Bridge.
Mabey has indeed achieved close working relationships with its customers, representatives and distributors worldwide to ensure the accelerated development of the solutions and services that matter most to its customers. This has led the company into strategic partnerships with both industry and academia, as Industrial Partners on the Engineering Design Course at Bristol University and Industry Partners at the Cambridge University Centre for Smart Infrastructure. Mabey also holds a range of national and international accreditations and memberships.
As Michael comments, 'it is the breadth and depth of these relationships and the knowledge of our people which ensures that the solutions and services we develop are not only innovative, but, more importantly, current and relevant to our customers and their customers and markets, enabling us to maintain success and secure competitive advantage.
'Our consultative approach, our engineering expertise, the knowledge of our people, both locally and globally, and the quality of the relationships we build with our customers throughout the life of the project and beyond is what ensures the success of the projects with which we are involved.'
However, Mabey's expertise goes far beyond design and manufacture; the family company has established lasting relationships with local designers, contractors and installers worldwide to ensure that the bridge is built exactly to the customer's specification, as quickly and efficiently as possible. 'We pride ourselves on the comprehensive bridge installation advice we offer our customers in support of their project to ensure that a project is delivered rapidly, safely and trouble-free; our professionally qualified bridge installation advisors are experts in site reconnaissance, planning, logistics, infrastructure development and installation, and have overseen the installation of thousands of bridges worldwide.'
Mabey is also understandably, unquestionably committed to quality. This is visible throughout its business, from its supply chain relationships to its manufacturing and delivery systems, and ultimately its people. 'Our focus on quality and innovation is further evidenced by our commitment to ISO 14001. We continually evaluate our supply chain standards, responsible sourcing policies, site stewardship and manufacturing processes to ensure the most efficient environmental and economic delivery.'
It is Mabey's far-reaching technical assistance and reliable in-field support, combined with the superior design and modularity of its products, which minimises the need for major on-site work and ensures rapid, safe and trouble-free installation, making it the supplier of choice for modular bridging in over 140 countries across the world. Michael describes but a brief selection of these prolific projects.
'Whether a project is large or small, global or local, publicly or privately funded, Mabey has learnt to adapt and to work with customers to deliver the very best solution to solve their specific problems.
'In the UK, our most successful project to date is the Thorney Lane Bridge Project which required the installation of a two-lane, 61 metre span temporary bridge over the main East Coast mainline to allow the contractor to demolish an existing road bridge and reconstruct a new one.
'Internationally, the Sri Lankan Regional Bridge Project is one of our most successful projects to date. Over a five-year period, Mabey supplied and advised on a total of 142 bridges across Sri Lanka. This ground-breaking endeavour supported the Sri Lankan government's plan for an island-wide road network at a national, provincial and rural level.
'In the delivery of all of these projects, we remain true to our core values of Safety, Integrity, Respect, Excellence and Service. We apply these values to every aspect of our business and the way we interact with customers, suppliers, representatives and distributors alike, regardless of where in the world they might be.'
From the development of modular bridging systems to advanced research into new materials and Building Information Modelling (BIM), Mabey has always been at the forefront of engineering innovation and has continued to invest in new product development, advanced production equipment and new ventures throughout its history. This looks set to continue into the future, especially in the UK, where the high-profile expansion of the high-speed rail network – known as HS2 – presents the perfect platform for Mabey to showcase its expertise and proven experience.
'Our overall aim is to maintain our position as the modular bridging supplier of choice worldwide. We intend to do this by leading the way in new product development and ensuring that we have a modular bridge solution for every possible bridging application, urban or rural, single or multi-span, temporary or permanent.'
Company: Mabey
Email: [email protected]
Phone: 44 (0)1291 623801
Web Address: www.mabey.com
Address: Unit 9 Lydney Harbour Estate, Harbour Road, Lydney, Gloucestershire, GL15 4EJ, UK