Posted on 31st July 2016
Build's 2016 Construction Top 50 – ReliantSouth Construction Group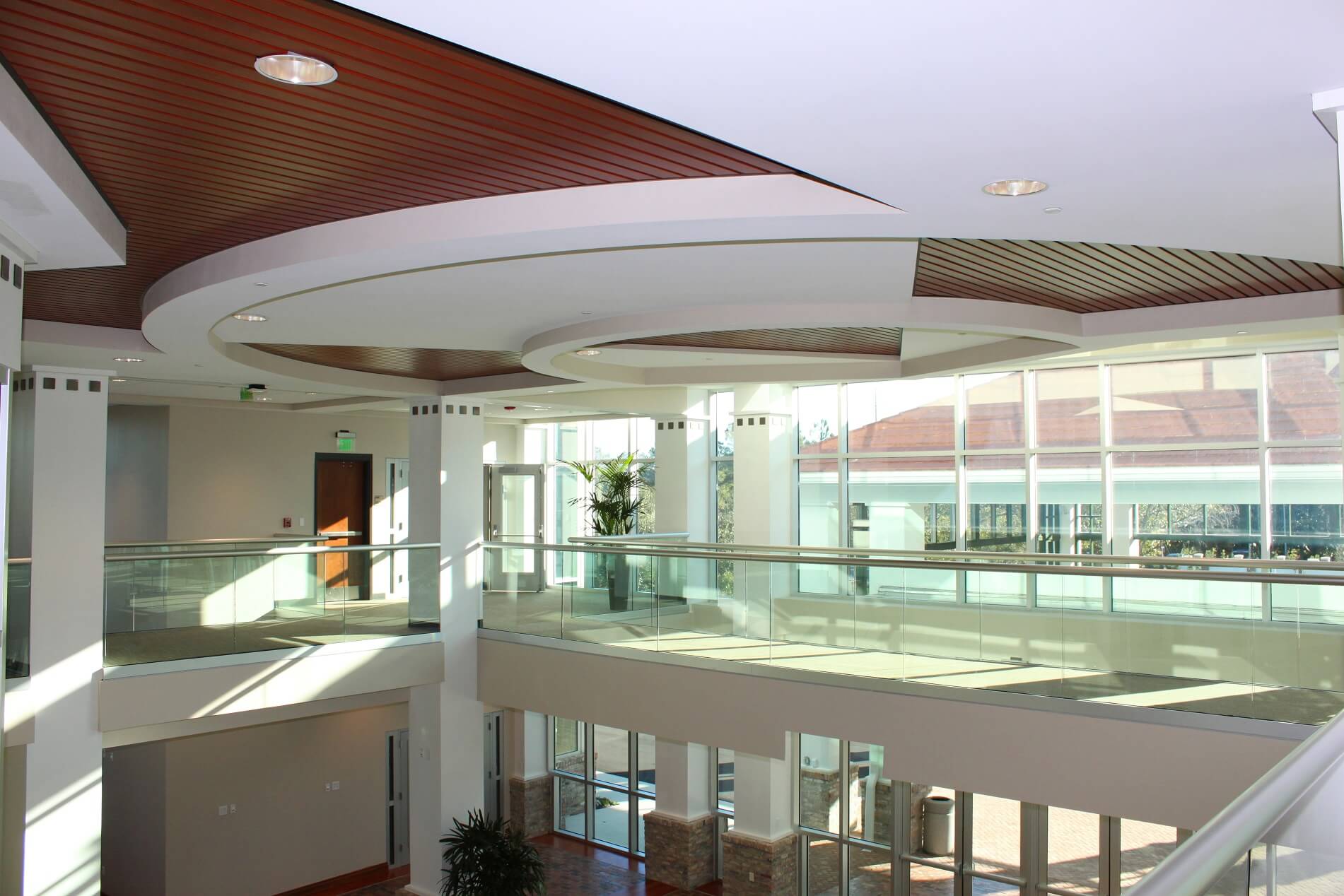 Build's 2016 Construction Top 50 – ReliantSouth Construction Group
ReliantSouth Construction Group has experienced tremendous growth since inception and has begun expanding their business operations across the Southeast United States. We find out some details on their success and their attractive projects.
ReliantSouth Construction Group is a full service General Contractor and Construction Management firm based in Panama City, Florida. The firm is also licensed in Georgia, Alabama and South Carolina, where they offer comprehensive construction services and solutions. The president of the firm, Richard Dodd, P.E., has been active in the Southeastern construction industry for over three decades.
Although the firm was founded in 2013, the principals and team of ReliantSouth have worked together since 2004. The strong team has an impressive portfolio which has accumulated over $1 billion of revenue during their careers. Their portfolio is comprised of retail, office, financial, educational, restaurant, hospitality and governmental projects.
Alongside the varied categories of construction projects, according to ReliantSouth, 'seasoned construction professionals who have been working together for years' has been a cornerstone to their successful operations.
In recent years, the firm has embraced the power of social media, construction project management software, the evolving impact of I.T. and sustainable construction techniques. In order to embrace the movement towards sustainable construction techniques, they explain, 'ReliantSouth has sought both education and credentialing to become more proficient. These credentials include LEED Accredited Professional certifications as well as Green Globes Professional certifications. ReliantSouth team members have recently completed a LEED Gold and LEED Silver project.'
When undertaking a new client or project, they shared, 'ReliantSouth is a firm believer that effective team communication amongst project stakeholders translates into project success. Techniques employed by ReliantSouth include owner pre-construction meetings to readily establish the client's goals and desires for each respective project, and weekly team meetings to keep stakeholders appraised of progress as well as ensure accountability for the entire team.'
ReliantSouth management has identified one core focal principle to guide and shape both corporate and project based decisions: client satisfaction. They explain, 'Our internal mantra is to deliver 'solutions, value and trust' for each of our clients. The vast majority of ReliantSouth's projects are facilitated for repeat clients. This metric validates our client's recognition of our firm's ability to offer value and the relational trust that is developed on each project.'
Within the wider industry, the firm sought a means to reinvest its knowledge and enhance the construction career field. They state, 'Over the course of the last 15 years, the ReliantSouth team witnessed the lack of young individuals entering the construction trades. This concerned our president. Richard was determined to take action, so in 2015 he worked closely with the local school district to implement a 'construction academy' at a local high school to assist in educating local youth about rewarding careers in the construction field and assist them in developing construction related technical skills.' The local school district has reported that the academy has been extremely successful and is currently evaluating adding additional courses due to growing demand.
Another challenge faced by the firm has been weathering the recent economic crisis. The firm describes, 'The commercial construction market in ReliantSouth's core focal area is currently strong. The regional economy has rebounded from the recent recession and has stabilized in recent years. Workforce development will remain crucial in order for developing new subcontractors and also to develop a skilled workforce for other economic sectors. The other economic sector growth will subsequently create construction demand through its associated economic ripple effect.'
ReliantSouth's recent projects and growth have been primarily in the retail industry sector. The team has constructed seventeen projects at Pier Park North, which is a 360,000 square foot destination retail center located in Panama City Beach, Florida.
Recently, ReliantSouth celebrated the grand opening of Party America retail store with Party America management and the general public located at Pier Park North. The firm is currently breaking ground on a Roses Department Store project in Callaway, Florida where they will serve as the General Contractor for the 40,000 square foot retail project.
With the success of the firm, they shared, 'Current aspirations for ReliantSouth include opening an additional office to house growing staff and service additional clients. The firm has purchased land and plans to build soon. Further goals include expanding our regional presence with existing and new clients.'
'The ReliantSouth focus for the future is diversification within the various construction market sectors. Further developing additional relationships within the existing successful markets of retail, restaurant and educational markets will also strengthen our team's future.'
It is without a doubt that these are exciting times for ReliantSouth. With their influx of new clients, the acquisition of land for a new office, and a promising revenue backlog the team has a bright future ahead.
Company: ReliantSouth Construction Group, Inc.
Web Address: www.reliantsouth.com
Address: 490 Grace Avenue, Panama City, FL 32401
Telephone: (850) 215 5540