Posted on 31st July 2016
Build's 2016 Construction Top 50 – Mandale Homes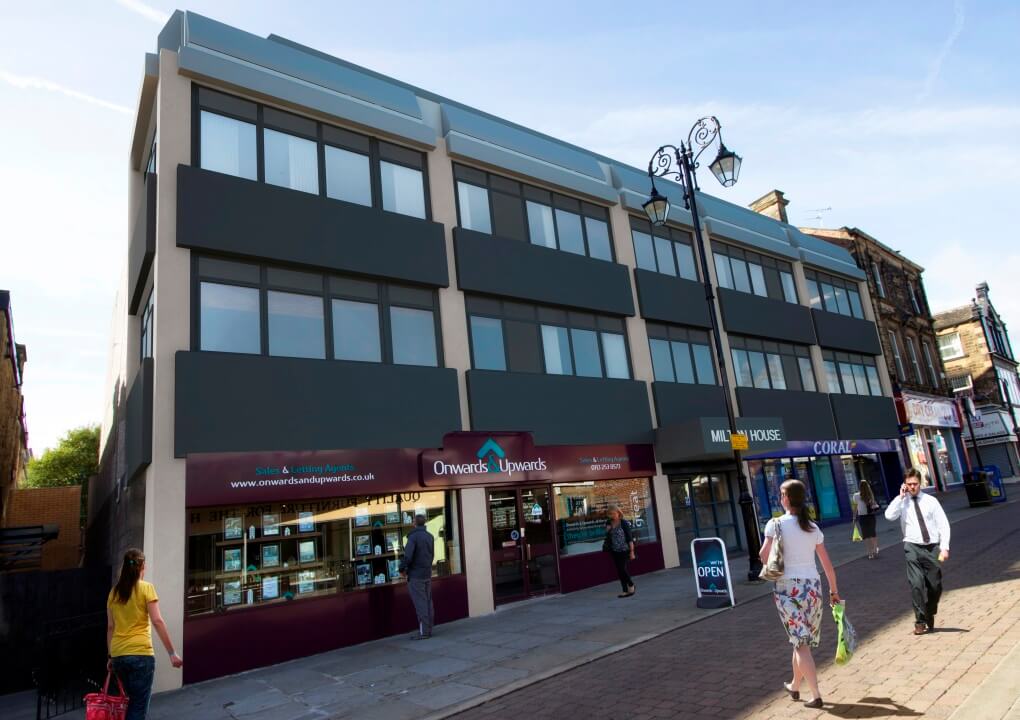 Build's 2016 Construction Top 50 – Mandale Homes
Mandale Homes are a full service property developer established in the North East over 30 years ago. We invited Harriet Spalding to talk us through the firm's history and how this experience has helped it to achieve the success it enjoys today.
Mandale Homes started life as a commercial landlord, which naturally meant that over the course of time we started constructing bespoke business space to meet our clients' requirements. Over this time we started small scale house building, and at the start of the 00's we were a large scale apartment developer developing hundreds of apartments per year.
When the recession hit in 2008 we were forced to diversify, as the apartment market and demand for commercial space disappeared quickly. Houses were still selling, albeit slowly, so we utilised our land bank and we decided to alter the planning on our land to construct houses.
This was the start of the firm's evolution, as we transformed from being a small scale house builder to a growing house builder with several sites under construction at any one time.
Today Mandale Homes are experts in both residential and commercial construction. As a house builder we are targeted to construct and sell over 100 homes and 200 apartments this year, with a growing number in the pipeline for next year. (As a house builder we are currently selling around 100 homes per year, and around 200 apartments per year.) We have also remained a commercial landlord, providing various types of commercial space including industrial space, cafes, restaurants, bars, offices etc.
What really sets us apart from other developers is that we build houses that the local market requires. We do not have 'standard' house types that we use and make the site work to those, as we do not believe this works well, especially on smaller sites. Rather than being effectively a new estate within a town, we are a small development complimenting what is already there.
Our developments are predominantly on brown field sites, so we take derelict, disused, and often 'ugly' space and provide precisely what the area needs.
Ultimately we have a great reputation that we are very proud of. That goes a long way. We are a local builder providing the personal touch and supreme quality homes.
In order to maintain this hard earned reputation for excellence, we ensure that each client receives a personal service, and gets precisely the home they dreamt of. Our homes are built to an exceptional standard, and we always offer the clients the opportunity to choose their internal finishes within their home. Every home owner is different, so their houses should be unique too. The only time this will not be possible is if the client is buying a show home, but even when developing these we aim to supply the highest quality workmanship possible.
Looking ahead, as a forward thinking company we are always looking for new ways to innovate and adapt to build upon our current success. We currently have a number of projects going on, and several that are coming up, which will provide us with exciting opportunities to expand our knowledge and build upon our experience. We aspire to keep building incredible homes with premium specifications and look forward to continuing to do this in the future.
Company: Mandale Homes
Name: Harriet Spalding
Email: [email protected]
Web Address: www.mandale.com or www.mandalehomes.com
Address: Mandale House, 5 neville Road, Stockton on tees TS18 2RD
Telephone: 03300 165 005