Posted on 25th October 2016
A Family of Innovation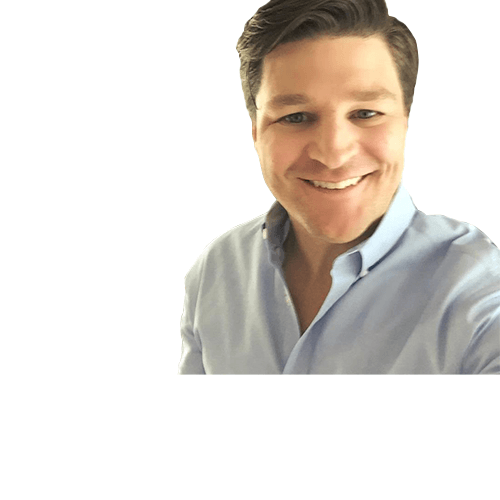 USA Construction Excellence Award – ASSA ABLOY Door Group
The ASSA ABLOY Door Group manufactures and distributes industry leading doors and frames with a reputation of innovation and high quality for commercial projects throughout the United States. The company's products are intended for, but not limited to, healthcare, education, hospitality, government, military, and multifamily housing projects.
The ASSA ABLOY Group consists of five American brands providing doors and frames primarily to the United States construction industry. Ceco Door and Curries provide steel doors and frames for a wide range of applications including high-performing specialty doors such as hurricane and tornado resistance, radio frequency (RF) shielding, bomb and ballistic resistance, and high level sound transmission classification (STC). ASSA ABLOY Wood Doors offer industry leading flush wood doors, stile and rail doors, plastic laminate doors and wood frames targeting schools, healthcare and office buildings.
The Frameworks brand manufactures aluminium doors, frames and windows primarily for interior office space. Dominion Building Products provides assembled commercial doors, aluminium windows, canopies and related accessories to the pre-engineered building industry with mounting systems for simple, secure and efficient installation.
All of these brands have their own unique history prior to being acquired by ASSA ABLOY, but the common thread is that all brands were already industry leaders within their respective markets. Ceco Door and Curries both began manufacturing steel doors as early as the 1950's. The ASSA ABLOY Door Group was formed in 1996 when ASSA ABLOY acquired the US company ESSEX Industries, Inc. which included the Curries and Graham door brands. In 2001 Ceco Door and Dominion Building Products were brought in before Maiman (stile and rails wood doors) in 2009, Security Metal Products in 2010, and Frameworks in 2012. The Graham and Maiman brands have recently been combined to form ASSA ABLOY Wood Doors and Security Metal Products are now offered as part of the Ceco and Curries product portfolios.
'To supplement these brands, ASSA ABLOY has eight regional service centres strategically located across the United States that bring our top quality doors and frames closer to distributors and local job sites. These modern, fully equipped facilities represent the largest and most responsive delivery system in the industry. All of the service centres stock standard products from the various ASSA ABLOY Door Group brands, and certain locations also stock ASSA ABLOY hardware and have frame manufacturing capabilities as well. Expanding our manufacturing footprint and making our products more readily available has been an extremely valuable strategy for the ASSA ABLOY Door Group as we are able to get our products on site and installed faster than if they were ordered directly from the manufacturing plant.'
This expanded footprint coupled with the large breadth of products manufactured creates a distinction between the ASSA ABLOY Door Group and the rest of the industry. It provides customers access to all of their door and frame needs from a single source. This not only makes ordering product easier, but managing the project schedule, delivery, installation and changes become easier as well. This added value is not only appreciated by the distributor of ASSA ABLOY door and hardware products, but by the architect, general contractor and end user as well.
The door industry has changed immensely over the last 20 years. The complexity of the projects has been the most significant change. As security needs progress, the technology of door hardware continues to develop as well. This creates seemingly endless options, with specific combinations of products required for each specific door opening. 'The result for our manufacturing plants is that the orders we are fulfilling for each project are gaining complexity, and a project that would have been considered custom twenty years ago is now the standard. ASSA ABLOY Door Group engineers and plant managers had to think innovatively to react to this shift and set up our manufacturing lines so products are still able to flow through the process smoothly and keep our lead times down.'
Innovation is a key component to the success of the ASSA ABLOY Door Group. Employees are encouraged to share innovative ideas through company contests and designated time to brainstorm in groups. This contributes to the culture of the ASSA ABLOY Door Group, where an employee can make their mark no matter where they are in the company. We believe in the power of the individual and the strength of the combined team, so we reward enthusiasm and initiative while seeking out ways to collaborate and learn from each other.
Another example of innovation in the manufacturing process is utilizing advanced technologies, such as robotics. This can provide a huge boost in efficiency while ensuring consistency. A pragmatic approach to technology is employed where the aim is not to replace employees, but to utilize these advancements to make employees more effective in their job.
Product development is clearly an area where innovation drives us forward. Whether it is finding a quicker, better way to build an existing product or designing a completely new product that the market needs, teams are constantly looking at the latest technology and materials for new ideas. The Group invests heavily in product development in support of innovation. 'We may be looking for a lighter weight material to reduce shipping costs and increase the life span of our products, or trying to find an alternate way to insulate doors that increases the energy efficiency of the opening.'
Energy efficiency and sustainability play a pivotal role in the ASSA ABLOY Door Group's product development. This is another area where the industry has and will continue to change. Architects and end users are requiring sustainable products be used in the construction of their buildings. Programs such as Leadership in Energy and Environmental Design (LEED) and The Living Building Challenge closely track the products installed in building projects. The Group has been an early adopter of these programs which help them to be transparent with their customers.
'We have led the industry with the first Environmental Product Declaration (EPD), Health Product Declaration (HPD), and Declare Label for commercial door products. These declarations take into account every component that makes up a product and weighs their impact on the environment and the personal health of those building, installing or using the products.' The most rigorous program, The Living Building Challenge, has a red list of materials that cannot be used in any capacity of a building component.
The ASSA ABLOY Door Group has made a commitment to finding alternative materials and remove any chemicals on the red list from the manufacturing processes. The company's engineers and product managers are provided with robust training on environmental impacts and trends, and work closely with sustainability teams to ensure that new product development and designs utilize environmentally friendly components to create sustainable building solutions.
Another element that helps to drive the Group's success is customer relevance. 'Although we sell our products through distributor partners, we know we have to stay relevant with everyone in the process. Our sales agency, Door Security Solutions, is set up to ensure we have coverage of all parties involved.'
The Group distributors are carefully selected to become valued partners in supplying products to general contractors. In order to keep these partners educated on the latest products and processes, the various brands offer training at the manufacturing facilities. These educational sessions subsequently offer the ASSA ABLOY Door Group valuable feedback from customers too. In cases where customers may need training but cannot make the scheduled class at the factory, Door Security Solutions sales representatives are available to do local training.
This training is an intentional effort to make it easier for customers to do business with the Group. Other such efforts include various e-business programs, such as online quoting and ordering. 'The ASSA ABLOY Group has developed our own estimating software that is available to customers.' The data that makes up this program is shared with similar software programs in the industry for customers who prefer those platforms. Other resources are available that allow customers to track the status of quotes and projects once they've been entered.
The Door Security Solutions representatives help the Group reach architects with its messages and provide further tools that make specifying their products easier than competitors. Having invested in Building Information Modeling (BIM), architects can pull out details and models directly into their projects. This in turn adds value to the general contractor and end user of the project as it provides a virtual building prior to construction. It points out holes in information and issues that normally would not be caught until the time of installation. This saves a tremendous amount of time and money on changes during the construction process.
Door Security Solutions also help architects understand which ASSA ABLOY Door Group products best suit their project's applications. Sales representatives offer product training to architectural firms and supply technical information regarding the products and typical applications. Another available option, Door Security Solutions can offer is to write the specification for the project. This saves the architectural firm valuable time and resources.
The Group is extremely active at industry trade shows where they take the opportunity to showcase their newest products. 'At large national trade shows, we host scheduled press conferences and perform other activities that keep our booth well attended. Attendees are offered on demand electronic literature emailed upon request. This also allows for the capture of contact information with comments or questions so that follow up communication can be performed quickly and effectively.'
As they work toward continued success in the future, it is imperative for the ASSA ABLOY Door Group to continue to build and cultivate relationships with theiy distributor partners, architects, influencers and end users, so that the company know their needs and are diligent in exceeding them. 'We will continue to focus on innovation with an emphasis on sustainability and incorporating cutting edge technology.'
Company: ASSA ABLOY Door Group
Name: Kenny Webb
Email: [email protected]
Web Address: www.assaabloydss.com
Address: 110 Sargent Drive, New Haven, CT 06511
Telephone: 800-377-3948