Posted on 27th May 2016
12.5% Exhibitor Increase At The National Homebuilding & Renovating Show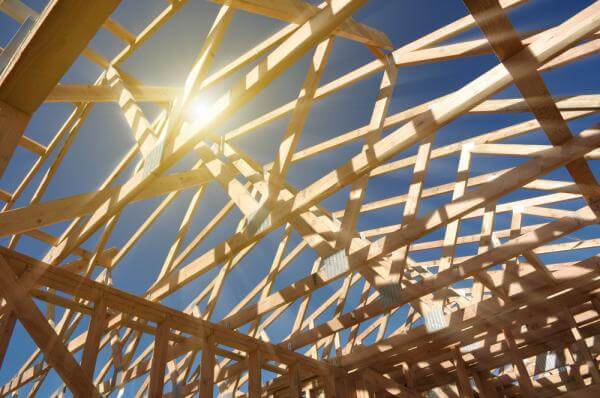 Britain's largest self-build event, The National Homebuilding & Renovating Show, sponsored by Velux, experienced a 12.5% year on year exhibitor increase and a 10.5% rise in visitor figures at this year's event, which took place from 14-17 April at the NEC, Birmingham.
As a result, exhibitors enjoyed a noticeable rise in trade sales and leads, and the event has already attracted 90% stand rebookings for its comeback in March 2017.
The exhibition welcomed 35,822 attendees over the course of the four days. Internal research found that 88 per cent of these targeted customers made purchases at the event, or are now considering buying products or paying for services from suppliers whom they met at the show. 82 per cent of consumers stated that they have already or are likely to request a quote from relevant exhibitors.
This year, the event attracted an active, targeted, high-value audience and the average visitor spend for renovations or a self-build was £121,000, a seven per cent increase from last year's show.
91% of visitors said that they will start working on a live project over the next 12 months (a six per cent increase from 2015), of which 24% are self or custom builds and 25% are a single or two storey extension.
Data also revealed that 55% of the event's audience do not attend any other competitor show, leaving suppliers with an exclusive opportunity to increase their client database with an engaged market segment.
Steve Newbold, managing director of Centaur Home Interest Media, says: 'The figures from this year's show, reinforced by the feedback received from our exhibitors and partners, point to a booming property market, with an increase in targeted customers who plan to either start or complete their projects and are on the hunt for guidance and bespoke services. The increase in budgets for projects is contributing to a burgeoning industry, which is being continuously targeted through our annual Homebuilding & Renovating Show events, property magazines and online portals. All our activities reinforce the position of Centaur Home Interest Media as the market leader, enabling exhibitors and consumers to benefit from our channel strategy.'
The event showcased a wide range of businesses equipped with the expertise and product portfolio required to tackle queries from buying a plot to building or remodelling one's home. 55% of visitors demonstrated a keen interest in the doors and windows market, a further 48% were attracted by the kitchen zone, followed closely by 47% who wanted to source heating products. An additional 45% of guests were interested in obtaining specialist bathroom utilities information.
One of the highlight exhibitors at the event was Velux, a leading manufacturer and supplier of roof windows and the main sponsor of this year's show. The company's representatives showcased and explained the brand's eco-friendly features, which contribute to a well insulated, enjoyable environment.
Due to its popularity and credibility, The National Homebuilding & Renovating Show has received some strong exhibitor feedback. David Omara from Hormann, Europe's leading provider of construction components including garage and industrial doors, says: 'We smashed our lead generation target by the end of day two. With a busy stand all day long and active customers wishing to move further with their projects, attending the event was definitely worthwhile."
Other loyal suppliers also noticed a considerable increase in the marketing benefits, recommending the event further.
Carl Grey from John Guest, a manufacturer of push-in fittings, pipe and plastic plumbing systems, says: 'The leads generated at the exhibition tripled from last year, exceeding all of our expectations.'
The majority of self-builders stopped by the Potton Design Lounge for timber frame home recommendations, where experienced members from the team helped to create and deliver a tailored plan and layout, taking into account building regulations and individual preferences.
The show also featured 16 free seminars, over 50 masterclasses, and one-on-one advice sessions with experts including Julia Kendell, interior design expert and co-presenter of ITV's 'Rebuild Our Home', and Charlie Luxton, sustainable architectural designer and presenter of More 4's new 'Building the Dream' series.