The house with the world's best room climate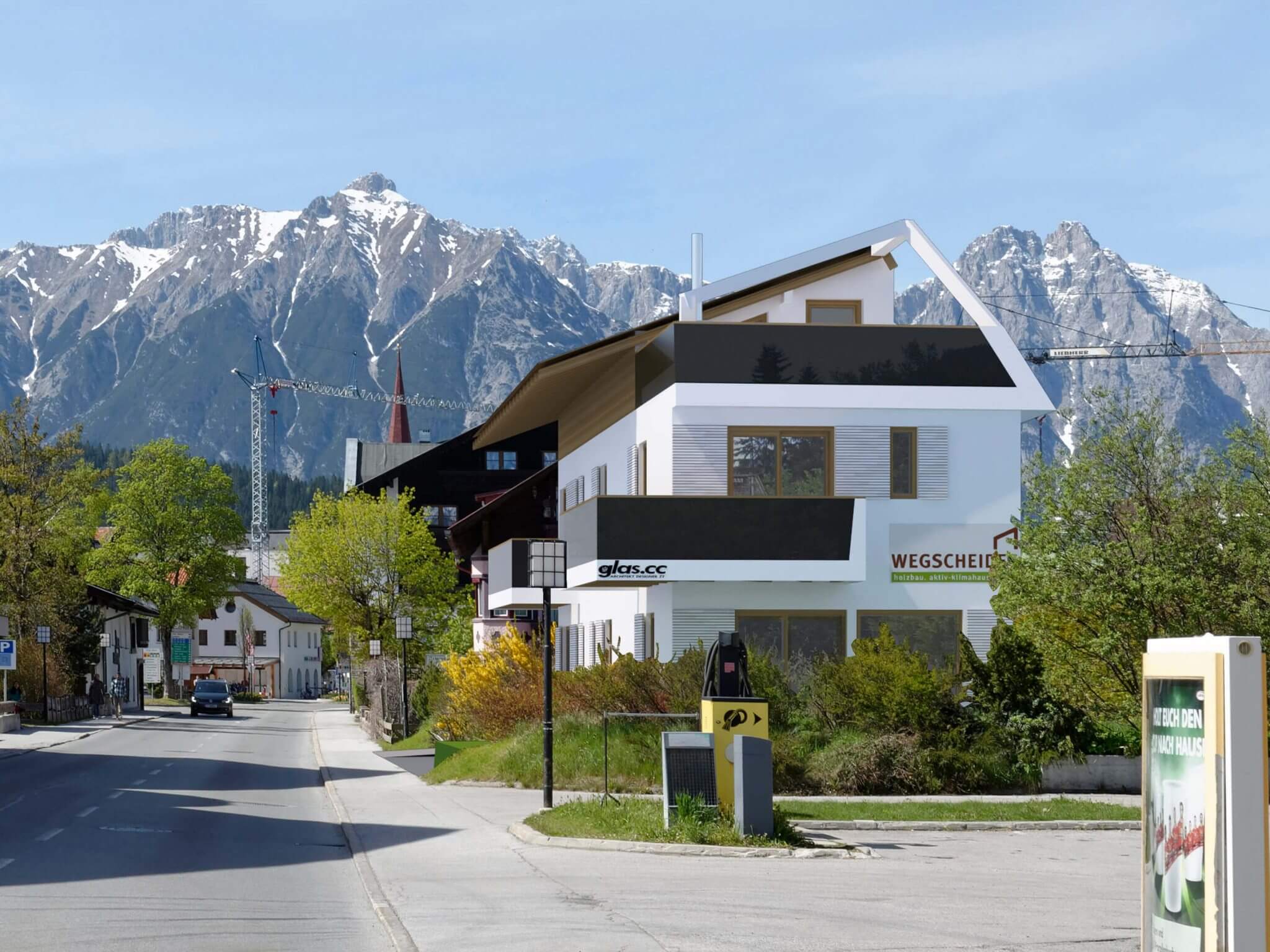 The house Glas comprises three flats and the award winning GLAS.CC architecture and design office. It is embedded in the marvelous countryside of the Alps close to Innsbruck and offers great 360° views onto the overwhelming mountain panorama and the lake Wildsee in Seefeld in Tyrol.
A main focus of this building is ecology and building biology. The building structure and all technical equipment follow scientifically known health-related aspects in order to create "the house with the world's best room climate". Glue-free solid wood walls, steel-free wood slabs, clay interior walls, low temperature underfloor- and wall heating, shielded electric cables, 100% hygienic and soundless ventilation, full spectrum lighting, fine dust reduction thanks to all natural wall surfaces – this is a selection of some of the outstanding features of this model house. Two apartments are let to tourists and potential clients of GLAS.CC will be able to try them out for a few days.
Furthermore the three flats can be combined in many ways to offer a myriad of possibilities to adapt to different living circumstances of the owners. One flat is designed to fit the needs of the disabled and an exterior staircase offers two extra entrances in to the building on the first floor. The huge photovoltaic roof generates most of the energy needed for heating and hot water. Thanks to the massive weight of the wood- and clay construction, the interior temperature permanently stays at a constant level. The water based heat temperature control system in the walls is able to distribute heat and cold evenly throughout the house in order to maximize comfort and save energy.
The architect Josef Glas is owner of GLAS. CC and has contributed to some of the most spectacular projects within the design industry. His experience has been gathered through his work with renowned design and architectural businesses, from Rotterdam to London where his work with Zaha Hadid further sharpened his keen sense of design.