The Grange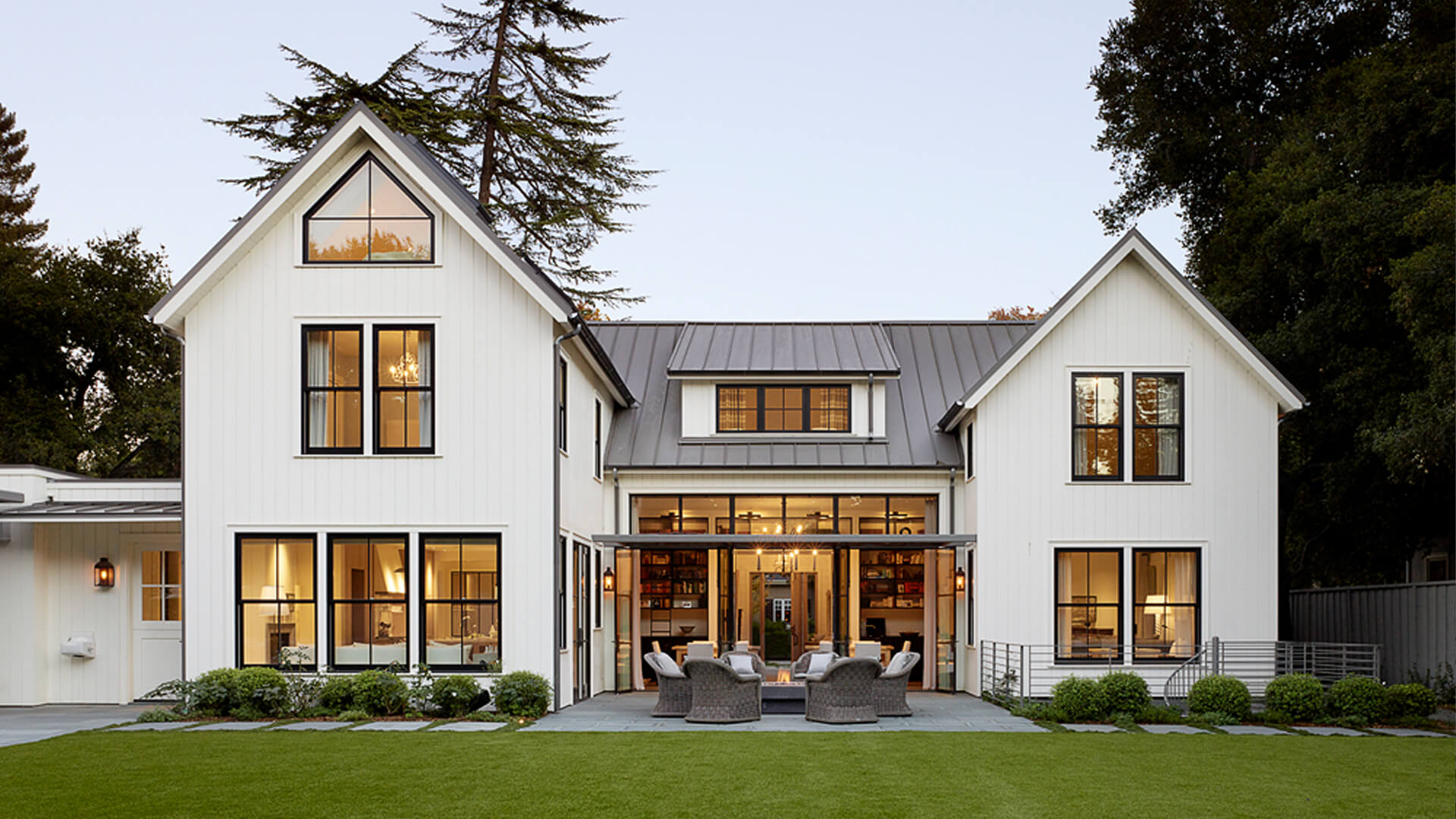 When the client approached Feldman Architecture with a vision of a family home with a swing on a tree and a barbeque out back, the architects embraced the opportunity to apply contemporary ideals to a traditional aesthetic.  They integrated light-filled spaces and seamless transitions between indoor and outdoor areas into a classical layout to deliver a design as attentive to the house's feel as to its look.
The Grange is comprised of a collection of specific moments that strike a balance between visual connection and privacy.  Pockets of intimacy dot its corners and corridors: a piano alcove in the living room, a sunny breakfast nook, a lofted reading room whose windows peer out over the yard.  Long view corridors join the house's distinct spaces both to each other and to the site.  Upon stepping into the double-height entry, one has an immediate visual connection through the tall steel-frame windows and doors at the rear of the dining room to the patio beyond.  Nestled between the house's two wings and centered on a fire pit, the patio functions as an outdoor living room, cozy at night and overlooking the nearby pool and barbeque on warm days.
A classical layout gives structure to the distinct spaces, organizing the home into two wings and a connecting bar.  Informal living areas intended for the family's daily use are joined to more formal entertaining living room and den by a central dining room, where board games and homework assignments spread across the table in between meals.  Above, a banistered bridge joins the master suite to the kids' bedrooms, each outfitted with a loft that adds a playful twist to the traditional layout.
A material palette of wide-plank grey floors and white wood paneling on both the house's interior and exterior envelops the house in warm hues, paying homage to the design's stately heritage while rendering it appropriate for the everyday use of an active family.
PROJECT INFO:
Completed: February 2014
Location: Palo Alto, CA
Size:  4677 sf house, 1590 sf basement
PROJECT TEAM:
Architect: Feldman Architecture
Contractor: Northwall Builders
Interior Design: M.Elle Design
Landscape Design: Arterra Landscape Architects
Lighting Design: Illuminosa
Civil Engineer: Benjamini Associates, Inc.
Structural Engineer: Yu Strandberg Engineering
Steel Windows: Architectural Iron Works