Avison Young submits planning for almost 500 new Salford homes
By Mohammed Junaid
13th March 2019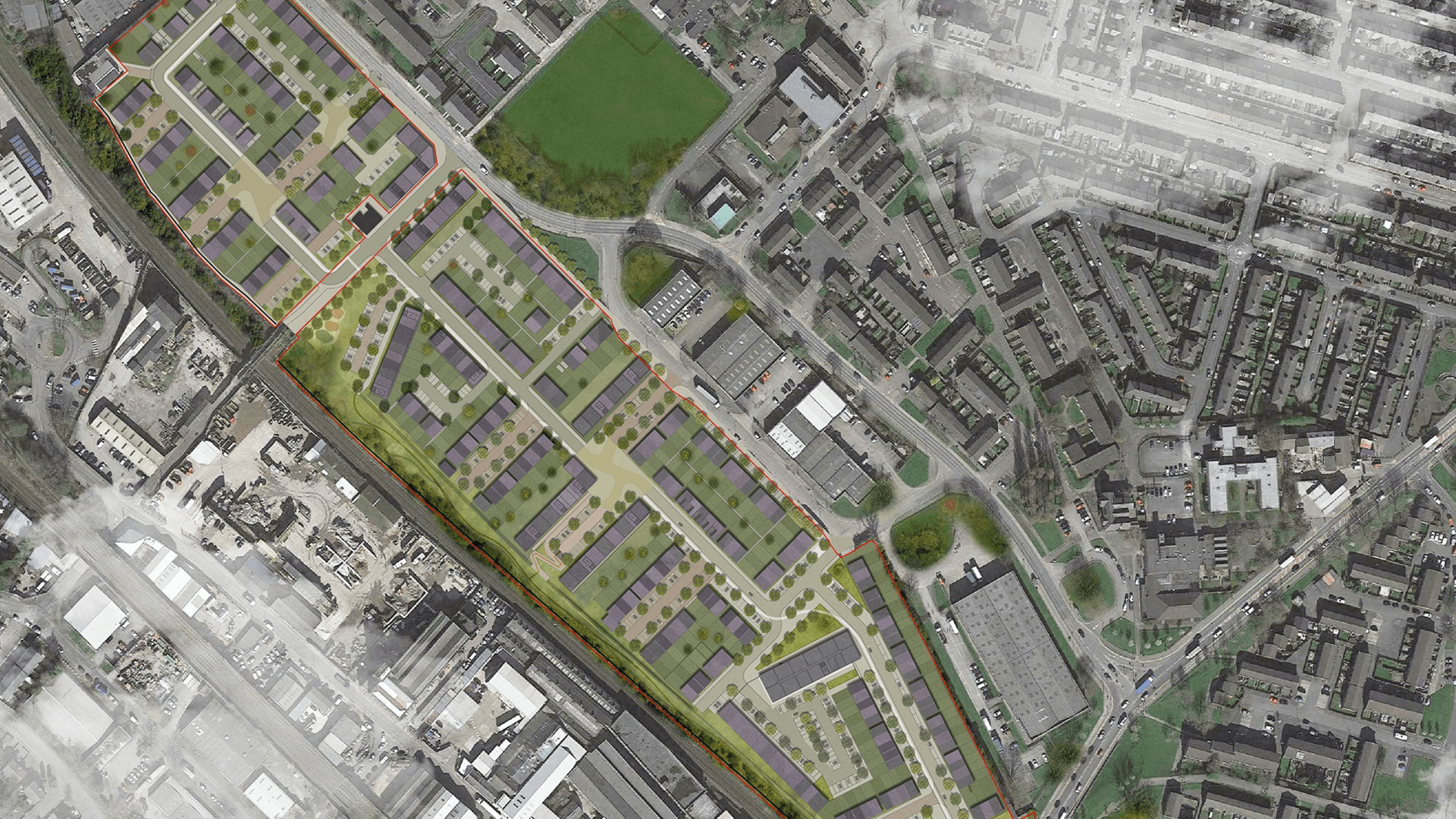 Avison Young's Manchester team has submitted a planning application for land at Orchard Street in Salford on behalf of Connell Property Partnership and Shea Investments, outlining the build of up to 469 dwellings on the 8.39- hectare site.
Close to Pendleton Town Centre, the linear site is split into two sections bisected by Holland Street and is currently being utilised for a mixture of storage and recycling uses.
Emma Jones from Avison Young's planning team said: "The residential development of this sustainable site will make a significant contribution to the ongoing regeneration of the area, providing a new high-quality environment for much needed homes on brownfield land.
"Alongside masterplanners OPEN, we've developed and presented an illustrative masterplan to Salford City Council, showcasing how the site could be developed in response to its surroundings for a mix of housing types.
"We plan to provide open space along the route of the former Manchester, Bolton and Bury Canal, as well as an on-site local play area, opening up the site to create a permeable layout of new streets and green linkages."
Evolving over the last century from an industrial district to a more residential area, the land around Orchard Street is characterised by a small number of commercial units, such as a nursery, a community recovery unit and a gym. It has undergone significant regeneration in the past century, with 429 homes in Charlestown Riverside and 500 more recently permitted at Castle Irwell. The area's context is evolving toward a residential neighbourhood, which Orchard Street will positively contribute to.  
The site is highly accessible to a range of facilities and destinations by walking, cycling and public transport and is located approximately 1km north of Pendleton and Salford shopping centre.
A planning decision is expected in May 2019.
Avison Young is the world's fastest-growing commercial real estate services firm.
Headquartered in Toronto, Canada, Avison Young is a collaborative, global firm owned and operated by its Principals. Founded in 1978, with legacies dating back more than 200 years, the company comprises approximately 5,000 real estate professionals in 120 offices in 20 countries. The firm's experts provide value-added, client-centric investment sales, leasing, advisory, management and financing services to clients across the office, retail, industrial, multi-family and hospitality sectors.