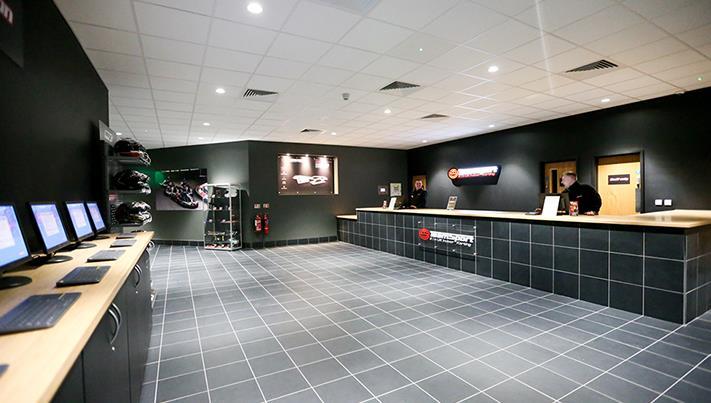 Experts in British Architecture and Design
MBH Design Studio is an established architectural design studio based out of Surrey, in the UK. As part of BUILD Magazine's Q4 Review feature, we spoke to Julian von Buddenbrock, Director of the studio, to find out more about this innovative, future-centric firm and how they differentiate themselves from the competition.
ver the last fifty years, MBH Design Studio has provided best in class architectural and design services for the commercial, corporate and leisure industries. From the outset, MBH's portfolio speaks volumes about their ability to meet the most discerning of standards, swiftly and to budget.
For Julian, this record of success remains vital to the firm as it continues to establish itself as one of the finest architectural stalwarts in the UK. "At MBH, we pride ourselves on our level of versatility in skills and approach which enables us to undertake projects and carry out professional services for private and commercial clients within a range of sectors. Additionally, we also offer, and regularly carry out, an exclusive design and management service, including architecture, building surveying and project management, for high-end private residences."
"Ultimately, we thrive on undertaking project management and leadership roles, whether in addition to our role as Architects or as standalone services. In these roles, we always aim to encourage efficiency in the design and management of the project, thus creating an inherent reduction in fees without the reduction in professional skills."
When it comes to budget, MBH regularly undertake projects that range from £100k to £10 million, and Julian is keen to emphasise that the level of commitment to each project is the same, regardless of the size of the task. "Regardless of budget, or whether the projects are new build or refurbishment, straightforward or challenging, each is tackled with the same degree of professionalism and enthusiasm."
The conversation soon turns to how MBH tackled new projects. Julian takes a moment to detail the firm's process. "When MBH get asked to work on a project with a new client, we ensure a face to face meeting so that we can ensure we take onboard all aspects of the projects, ensuring that we understand the client's time scales and budget. After that, the new client will be given a Senior Account Manager who will be their only point of call throughout the project."
"Our speed of delivery is our greatest asset, we are without doubt the most efficient design firm in the UK."
On the subject of projects, BUILD asks Julian what he considers the firm's most successful project to date. "I don't think we have just one 'most' successful project, as we are so diverse in what we cover that it would be unfair to any team to pick out just one sector. To mention just a few of our most successful projects: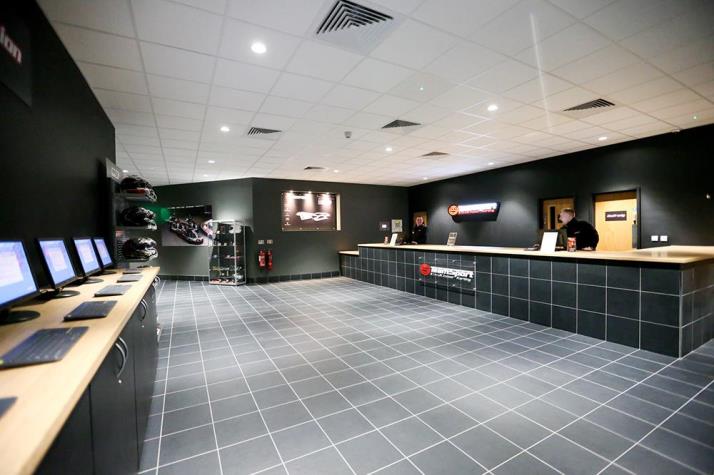 Team Sport – TeamSport are the UK's leading and fastest growing indoor go-karting company. MBH Design Studios Ltd. have been working in close partnership with TeamSport to help them to expand their brand across the United Kingdom. TeamSport currently have centres located across the UK with a roll out of eight sites a year planned.
Red Kangaroo – MBH have worked with Red Kangaroo in successfully opening Trampoline parks in Coventry, Reading and Nottingham. This continues our trend in diversifying our Leisure industry experience.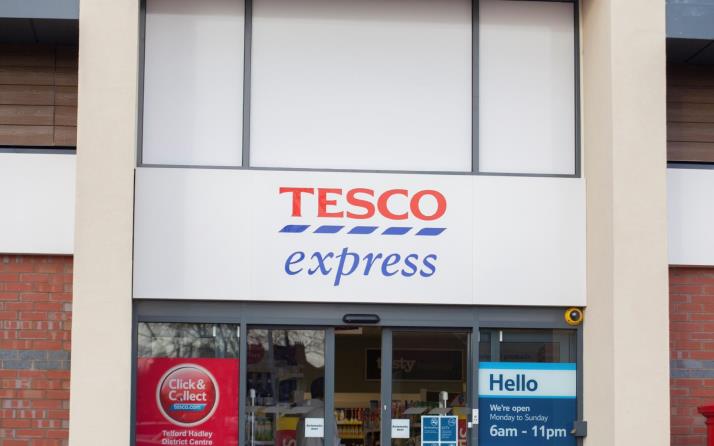 Commercial Food Retail – Tesco Express – Tesco Express Stores are the smallest format stores in Tesco's multi-channel Retail portfolio, a format that was launched in 1994. MBH have been Architectural consultants for the Tesco Express stores to cover entire England and Wales for more than 15 years and continue to do so on a wide variety of project. Refurbishments of Existing Retail/Office units, Pub Conversions, Fit-Out of New-Built units, etc. At MBH, we tailor the corporate identity and specification to a space or building whether it is modern New-Built scheme or a Listed Building within Conservation area to meet client requirements. We provide Feasibility services for newly acquired sites and provide design solutions as well as drawing packs to aid acquisitions in exchange of lease contracts, Planning applications, Tender and Construction stages, whilst liaising with external consultants & the overall Tesco Express team. We provide creative, cost-effective & low maintenance design solutions to suit the fast-track timelines for each Store. We have looked at over 3326 Feasibility for Tesco and completed 267 projects.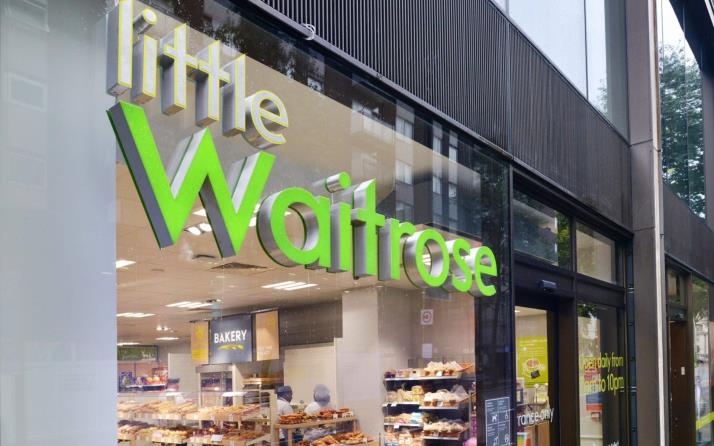 Commercial Food Retail – Little Waitrose – MBH was brought on board by Waitrose in 2010 to assist in the roll out of the new Waitrose 3000 sq ft format stores. MBH has been integral in presenting Value Engineering ideas and developing the current model. We opened our first Waitrose store in Walton-on-Thames in November 2010 and continue to successfully deliver schemes of varying formats including Petrol Filling Stations, Ecommerce and Click & Collect as well as larger formats to the present day.
Commercial Food Retail – Morrisons – The Morrisons M format of stores are smallest format neighbourhood convenience stores in the Morrsons portfolio. MBH Design Studios Ltd. have assisted Morrisons through all stages of these projects, from feasibility through construction to completion on sites throughout the United Kingdom.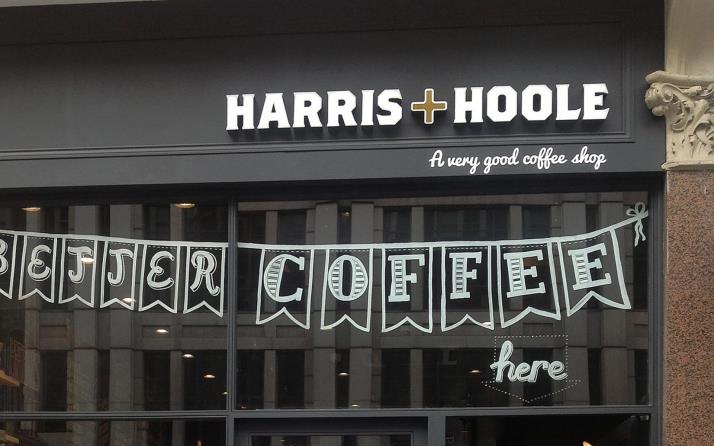 QSR – Harris + Hoole – MBH has been commissioned as architectural consultants for Harris + Hoole cafes since 2012. H + H shops reflect the uniqueness of each community location – the design concept for these cafes is to be a part of its context and maintain the original key interior features along with its chain identity. This has often led to very unique design solutions depending on the shape, size and location of the site. We opened our first H + H in Twickenham in November 2012.
QSR-Tim Hortons – In the final quarter of 2016, MBH started working with Tim Hortons UK and assisting them with their roll out of stores across the UK, Tim Hortons was new to the UK market and therefore MBH sent two Directors to Toronto, Canada to learn about the Iconic Canadian brand. One thing we learnt fast is that Tim Hortons is more than a brand in Canada it a way of life which was very important to see and try to incorporate that into the UK Design.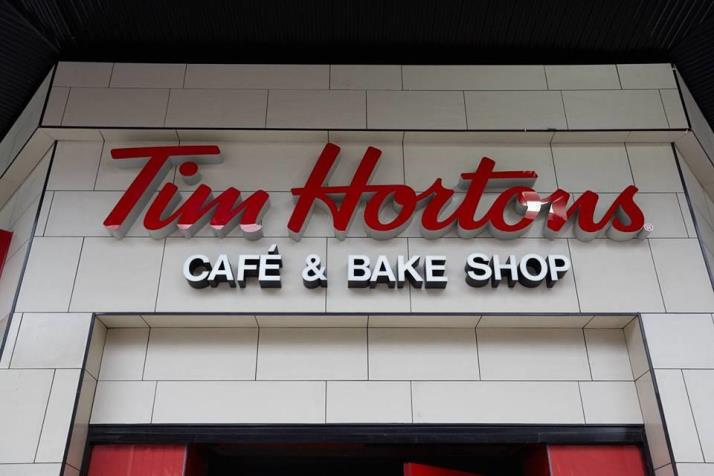 In 2017 and 2018, we worked closely with Tim Hortons UK with all aspects of Design and Technical Drawings helping to deliver and open several sites in locations such as Belfast, Cardiff, Manchester, Warrington, Bury, Glasgow and Dunfermline.
"We provide creative, cost-effective & low maintenance design solutions to suit the fast-track timelines for each project."
As we come to the close of the interview, Julian looks towards MBH's future aspirations. "MBH are looking to take our speed of delivery into new and different sectors. We are looking to shake up the design industry by keeping things simple, with our trademark guaranteed speed of delivery. The design process has been too long winded and sluggish in the past – our fresh approach has already reinvigorated the retail and leisure industries."
"With the change in high street retail, we can see more coffee, restaurant and convenience stores opening up which, in turn, opens up streams of work which we have already seen taking place. Equally, the leisure industry is set to soar over the next five years, and we have already been commissioned on trampoline parks, Go Kart Racing tracks and Virtual Reality studios, who are eager to get us rolling out upcoming programmes."
Contact: Julian von Buddenbrock
Company: MBH Design Studio Ltd
Address: Rosemount House, Rosemount Avenue, West Byfleet, Surrey, KT14 6LB, United Kingdom
Website: www.mbhltd.com
Telephone: 01932 352 727 or 07827360426